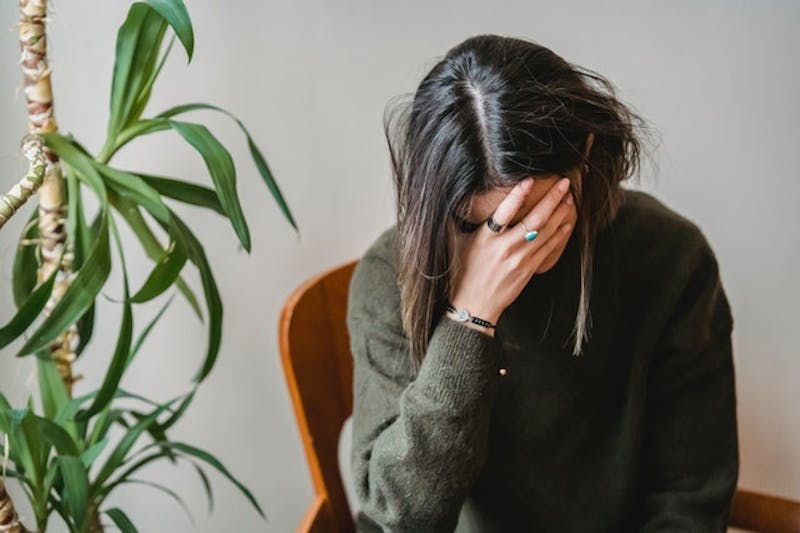 When a woman's estrogen and progesterone begin to fluctuate due to aging, their delicate hormonal system begins the rocky road into menopause. There is no easy way to identify when this time in a woman's life forms, as for some it begins in their late 30s, but it is called perimenopause.
Typically, women begin symptoms of perimenopause somewhere between age of 40-45, but the beginning is difficult to determine as it happens very gradually. Perimenopause starts slowly and insidiously and leaves typically in 6-10 years, with menopause as a result.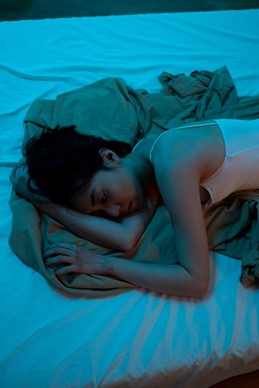 Some women don't have any symptoms, while others entertain a host of discomfort. A woman's menstrual cycles can become erratically heavy or light, more frequent, or less frequent. Along with these hormonal changes, women may experience hot flashes, night sweats, insomnia, increased urinary tract infections, urinary urgency and leakage, weight gain, mood swings and irritability, foggy thinking, thinning hair, and low sex drive, with some vaginal dryness and sometimes pain during sex.
It's very typical for a woman to not feel like herself during this change in her life, but not every woman needs treatment. Communication with her trusted OB/GYN physician is a great place to begin easing any symptoms she may be experiencing.
A conventional trained OB/GYN physician or FNP can help with perimenopause symptoms by prescribing oral contraceptives or other hormone therapies to even out the estrogen and progesterone ups and downs. Sometimes low-dose antidepressants can help some women who can't use hormone treatment due to medical reasons like breast cancer. Other medications can be used to ease heavy menstrual flow like tranexamic acid.
A woman has the most control over this changing period of her life through her lifestyle. By following a strict lifestyle care routine, women can improve even the worst situations.
Tips for Handling Perimenopause
A healthy diet and exercise program is an excellent place for women to take charge. During the perimenopausal time is when women can begin to add weight to their frame even if they have never experienced weight issues before in their lives. Creating good health habits can help women both physically and emotionally.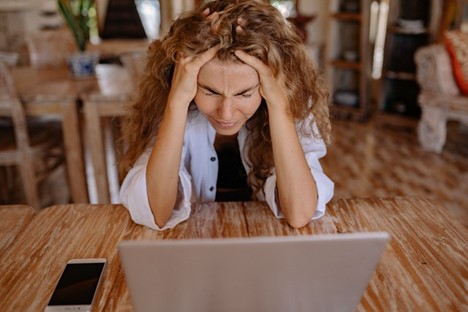 Getting adequate sleep and managing stress during this life transition is also very important. Many women are actively building their careers after raising their children. Paying attention to sleep patterns and incorporating methods of relaxation and meditation in a woman's life will add needed support. Women may also sometimes benefit from body massage and acupuncture for stress relief. Consider yoga! It is an excellent form of moving meditation, great for stretching and toning muscles and can help curb food cravings and improve mood among many other benefits.
Managing symptoms is what women need to focus on, because there is no way to speed up or slow down the perimenopause period. For the female gender to be more comfortable during this transitional phase of their life, educating themselves and taking the time and patience to nurture themselves is the best way of getting through it.
Most women spend their lives taking care of others, and perimenopause is when they have the opportunity to take care of themselves and benefit from the rewards.
If you're finding yourself having a challenging time with this "pre menopause" or perimenopause as discussed in this article, please make an appointment with Dr. Mirela Cernaianu, also known as Dr. C, at Hera Healthcare in Thousand Oaks. She utilizes a holistic approach when it comes to women's health issues, and the focus is on balancing hormones with natural means, and using low dose bio-identical creams, troches, or possibly pellet therapy. Consider using Progesterone and Testosterone during perimenopause, if natural means of boosting production have failed to work for you. We guarantee you will feel better, more motivated, and happier!
Share