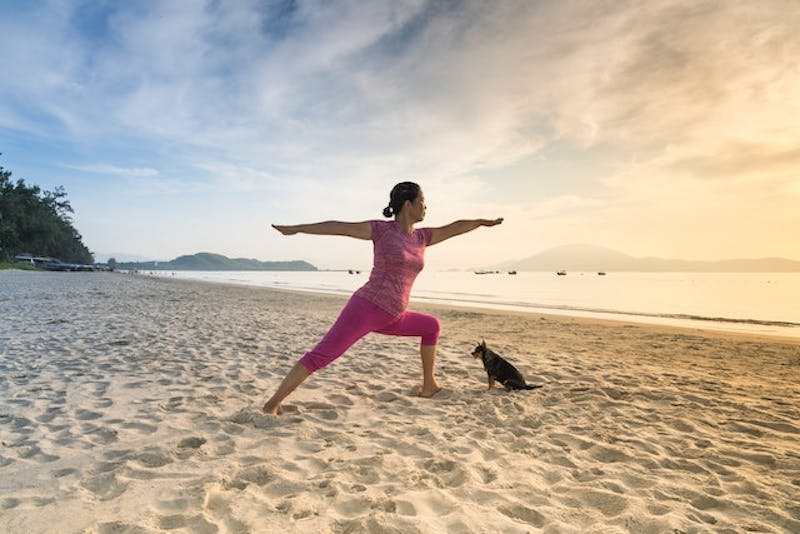 Throughout history, various religions have practiced yoga routines to bring harmony between the mind, body, and spirit. Today, people are often drawn to the ancient tradition of yoga as a form of physical exercise and relaxation. There are over 100 different styles of asana (physical) yoga that include breathing exercises and meditation while stretching and flexing various muscle groups. When choosing which type of yoga is a good fit, a student will want to consider the teacher's style and what physical limitations they may have.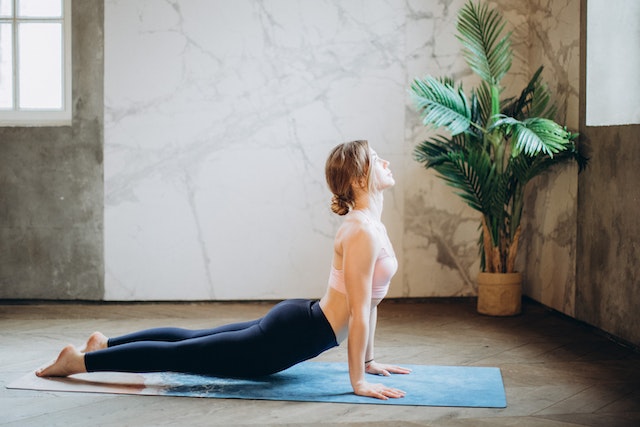 Yoga has become the leader in the health and wellness field for building strength while increasing flexibility. Research has shown that people who practice the breathing methods of yoga keep their hearts strong and reduce anxiety, stress, and depression. Ultimately, the combination of movement and deep breathing can optimize the health of those who practice yoga.
The lengthening and strengthening of the yoga postures reduce back and neck pain, including headaches. The gentle movements of the poses also help improve balance and help stabilize joints.
Not only does yoga improve the well-being of people partaking, but the practice of yoga has been used successfully in treating addictions–even smoking.
Yoga is also an effective exercise for people who wish to lose weight and for women who need the relief of menopause symptoms. Chronic pain victims and people suffering from cancers, autoimmune, and other diseases have found some relief by practicing yoga.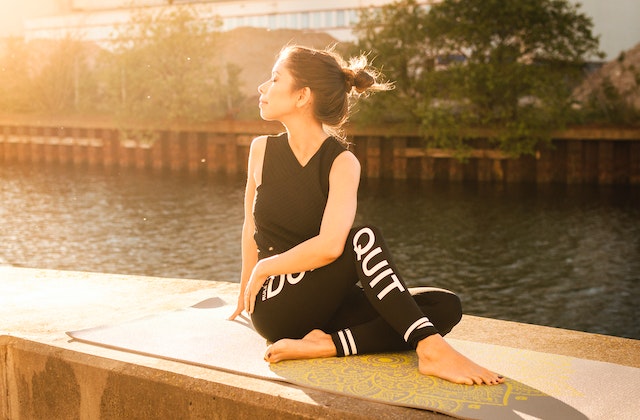 The use of yoga can be very personalized to an individual wanting to benefit from the art. Each body is unique in physical form and needs, and experimenting with different styles can be enlightening. As examples, here are a few of the types and their benefits:
Styles of Yoga Practice and Their Different Benefits
● Hatha Yoga: This is a great beginner's yoga practice that improves flexibility and creates a balance of mind and body by using movement and relaxing breathing techniques. Hatha practice helps enhance mindfulness, improve sleep and reduce stress.
● Vinyasa Yoga: Uses breath as the movement flows from one to the next. Vinyasa practice helps align the body through strengthening and lengthening, and it is also an effective cardiovascular routine.
● Ashtanga Yoga: Is more energetic in the movements. Ashtanga builds strength and "internal heat." While sweating, the practicing student will calm their mind.
● Restorative Yoga: Is a therapeutic style that uses props to support the body. The prolonged movements allow the body time to merge into each posture which is perfect for reducing stress.
● Power Yoga: Builds strength and improves cardiovascular health. The movements are similar to Vinyasa Yoga but are faster and more robust than traditional Ashtanga.
● Hot Yoga: Is practiced in a hot room and uses powerful movements. The increased sweat and heat generated reduce joint stiffness and increase circulation. Yoga studios promote hot yoga as an effective increase in the immune system and the body's release of endorphins.
Practicing yoga may be an essential part of your plan to improve your quality of life. Never underestimate its effectiveness, and go at the speed and tempo comfortable for you. Most importantly, allow the practice's magic to heal you from the inside out.
Holistic Wellness for Women in Ventura County
Of course, to really ensure you're getting the best treatment for your physical and mental health, plan your yearly wellness exams with your provider. From there, your doctor can assess your health and provide professional recommendations.
For those in the Ventura County, Dr. C and Dana Duarte FNP, are holistic wellness providers accepting new patients. Both are certified yoga instructors as well, who can provide you with a comprehensive health analysis and collaboratively determine the best courses of action for your optimal wellness.
Share