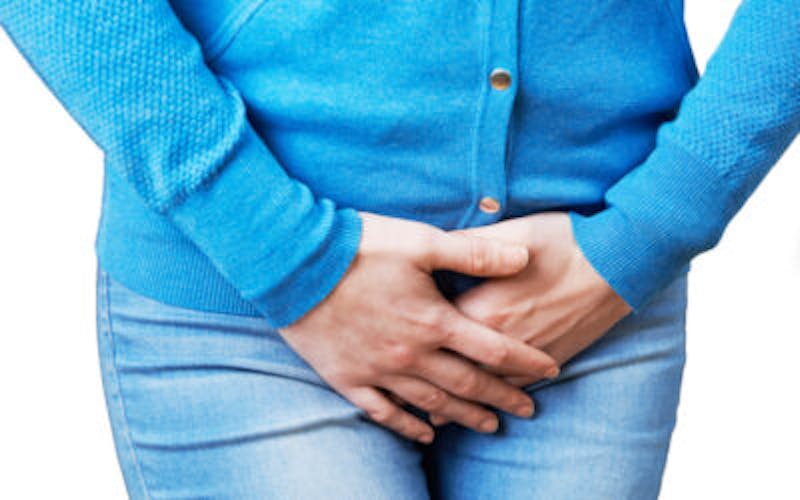 It is wonderful to be a woman. Feminine balance of tenderness and strength has been the focus of songs and art and literature throughout history. With an intangible mystique, women can do anything they choose to do because they are powerful. Within the realms of science, sports, education, government, business, and more, women have excelled. Their abilities have been documented and applauded. Out of everything a woman can do, unequivocally, the most significant ability is that of giving birth. This exclusive capability also presents several complications.
After giving birth women often begin the very unflattering journey with bladder weakness and decreased vaginal sensation.
It usually starts during pregnancy. As the baby grows and puts pressure on the pelvic floor, muscles become stressed and eventually weaken. Around one‐third of women have urinary incontinence after childbirth, and pelvic floor muscle training (PFMT) is commonly recommended to prevent and treat incontinence. During pregnancy and after birth this can prove to be helpful in maintaining bladder strength and function, but sometimes more help is needed.
Stress incontinence, the usual cause for leakage during pregnancy, occurs when the bladder sphincter does not close well enough due to increased pressure on the bladder. In addition, when women have an overactive bladder (OAB) during pregnancy, they need to urinate more than usual because of uncontrollable bladder spasms. This can affect the urethra, which is the tube the urine passes through from the bladder.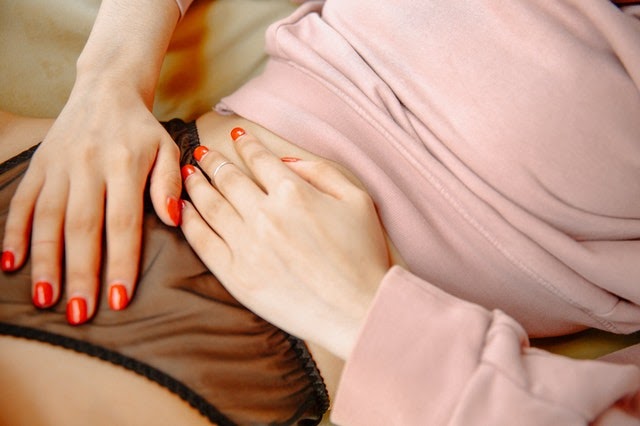 These symptoms may have an adverse impact on quality of life. Coping mechanisms such as restricting fluid intake and 'toilet mapping' to control urgency and frequency when in public become part of daily life. In private, avoiding sexual contact because of the fear of coital incontinence can be devastating.
This is not necessary.
One approach to reinforcing the pelvic floor and help with urinary incontinence and vaginal tightness is kegel exercises. Strengthening the pelvic floor muscles with Kegels performed correctly can improve the function of the urethra and strengthen a nerve in the pelvic floor that controls the detrusor muscle, a smooth involuntary muscle important to bladder function. Kegels can be helpful, but if they are not enough, there are other options. Keep reading on.
Radio Frequency treatment is an alternative approach. This elective, non-surgical, gynecologic treatment delivers therapeutic heat to deep vaginal tissue while cooling top layer tissue. A treatment takes 30 minutes, and the effects can last up to a year.
For clinically proven, innovative, nonsurgical treatment to improve urinary incontinence and women's intimate health, there is Viveve, Fotana, and Tempsure Vitalia.
MonaLisa Touch
MonaLisa Touch is a CO2 laser has been used successfully to restore vaginal health in women of all ages – it helps avoid and prevent frequent UTIs, especially when related to intercourse, helps frequent vaginal infections that are hard to control, by restoring the glycogen layer that supports the Lactobacilli (the friendly bacteria that competes with all bad bacteria and yeast and avoids overgrowth of undesired bacterial and yeast colonies) and it has amazingly helped women with mild urinary incontinence achieve complete control. HERA Health Care has been performing MonaLisa Touch treatments since 2015, with 97% patient satisfaction.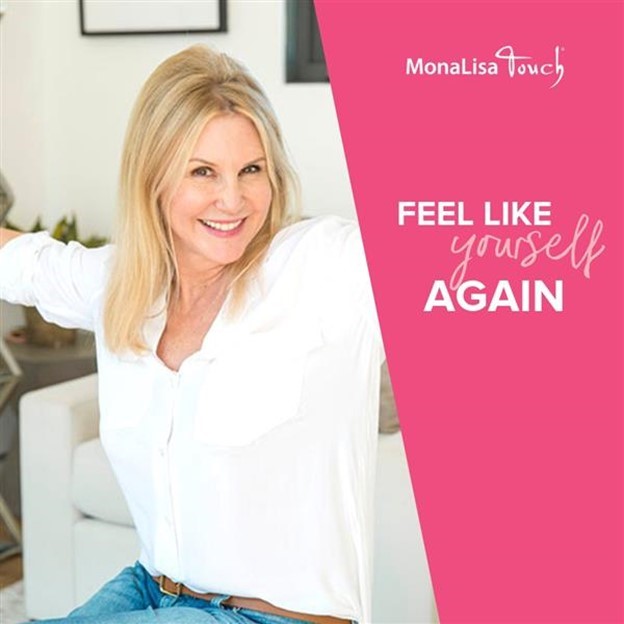 FOTONA
Among the many lasers that are used for vaginal health issues FOTONA stands out. Scientific results from clinical studies show excellent improvement for mild and moderate stress urinary incontinence, with almost 70% of patients becoming dry after 120 days. Also at 120 days after IncontiLase treatment 94% of patients reported improvement and 68% of all patients claimed to be free of SUI symptoms. No adverse events noted in any of the studies. Using state of the art and revolutionary Fotona laser technology, Dr. Mirela Cernaianu provides non-invasive IncontiLase to treat urinary incontinence. Virtually painless, with no need for incisions, this laser treatment does not require pre or post-op precautions. In fact, patients can immediately return to their normal everyday activities following the procedure.
Thermally affecting vaginal tissues, the Fotona technology stimulates collagen remodeling and the synthesis of new collagen fibers in the vestibule and urethral orifice, and along the anterior vaginal wall. This results in shrinking and tightening of vaginal mucosa tissue and collagen-rich endopelvic fascia, to create greater support to the bladder and thus, return continence functions to normal. Please see a graphic representation of procedure here IntimaLase® & IncontiLase®
Thousand Oaks Women's Wellness Center
HERA Healthcare in Thousand Oaks is here to help you with these issues. We are proud to offer these specific treatments for women's incontinence and intimate health issues. We serve women in the Conejo Valley and we believe that a holistic approach to wellness is the best approach. Preserving feminine dignity with cryogen-cooled radiofrequency, CO2 laser and more!
HERA Health Care is committed to providing to our customer base innovative and up to date laser technologies to help restore vaginal, urinary and sexual health. Not only do we offer all the above technologies, but our provider will recommend the one that will work best for your problem and help you achieve maximum results. A combination of treatments might help focus on different problems and provide you with a new feel, and a new you! Laser technology is revolutionizing vaginal and urinary health.
Call us for an appointment and find out more.
Share