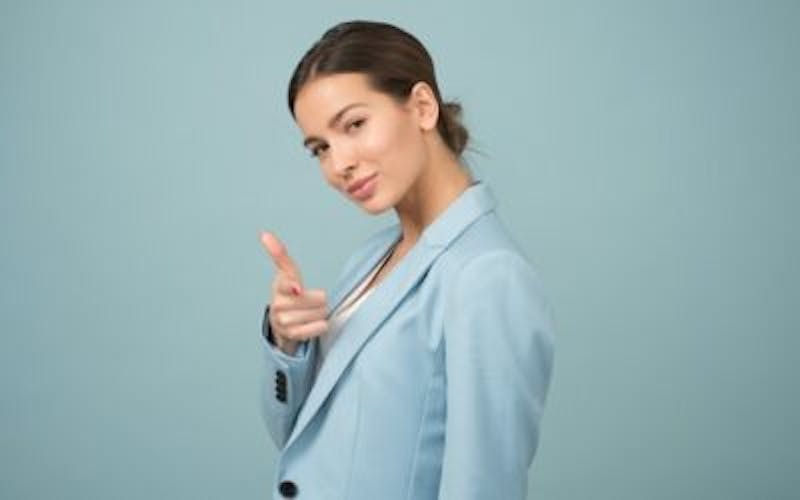 Think looks are only skin deep? Believe it or not, researchers in the American Psychological Society have been studying up on whether or not looking better truly leads to feeling better. In people over the age of 30, there's a correlation between looking attractive and being in overall good health. Beyond this astonishing fact, the same researchers found that having youthful facial features or a "baby face" correlated with improved health over the age of 50.
Scott Barnes, celebrity makeup artist and author of About Face and Face to Face, would have to agree. In his field, he has watched even the most high-powered women reach new heights of empowerment through makeup and skincare that highlights their beauty. One standout client, Katherine Albrecht, who worked as an anti-surveillance lobbyist, described the effects that looking attractive had on her professional confidence. As a woman, she felt that her makeover gave her a whole new approach to Congress, where she wielded her self-assured stance against a mostly male audience.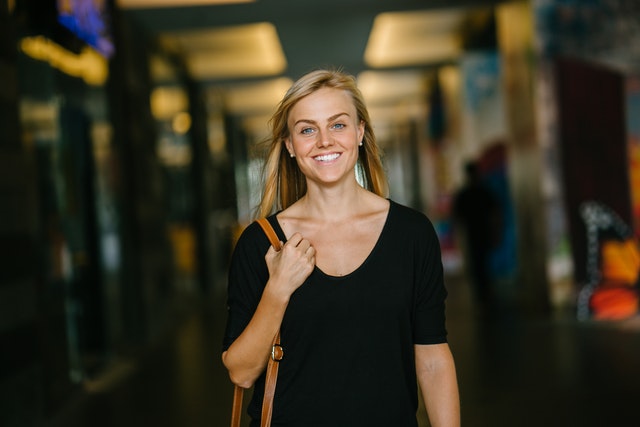 Attractiveness has been found to impact careers in even more ways than anyone would expect. One study found that even with identical resumes, attractive applicants had a 1 in 6 chance of being invited to interview, while less attractive candidates had only a 1 in 33 chance. Understanding that looks can ultimately influence one's career and income provides professionals incentive to figure out small interventions they can take to look and feel their best.
Investing in Aesthetics
Sadly, women have been found to be more self-critical than their male counterparts. Luckily, there are a few simple remedies out there that can help women improve their looks and confidence. Living healthier by eating plenty of fresh produce, abstaining from habits like smoking, and exercising regularly are all lifestyle changes women can make that will ultimately make them look and feel better. Making time for self-care, including hair care and skincare, is important too. Beyond that, there are a few simple processes and products that are perfect for women who want to take their confidence to the next level.
Sculpsure
Sculpsure is an FDA-approved light treatment that uses technology to reduce fat cells without surgery. It is best for people who have tried to lose weight with diet and exercise but find that stubborn fat appears in areas such as the belly, underneath the chin, love handles, and thighs. Each treatment takes 25 minutes, and it has been shown to reduce fat cells by 24 percent. It must be completed by a recommended provider, and it usually takes multiple sessions for the best results.

Patients describe the process as a cooling sensation used to numb, followed by warmth and tingling sensations. Most report that the sensations are tolerable and not painful. After a treatment session, a patient can resume typical daily activities without any recovery time.
Laser treatments for facial skin rejuvenation
If aging, too much time in the sun or acne has left your face with blotches, scars, wrinkles, or lines, laser skin resurfacing may help your skin look younger and healthier. Laser skin resurfacing removes skin layer by layer with precision. The new skin cells that form during healing give the skin a tighter, younger looking surface. The procedure can be done alone or in combination with other procedures, for example applying PRP (plasma-rich plasma).
There are numerous technologies available that cause superficial wounding of the skin, stimulating the healing process that stimulates the fibroblast to make new collagen and remodel the existing collagen, while generating heat. Some lasers generate too much heat (IPL – Intense Pulse Light, CO2 and Fraxel, etc) and that could be an issue for someone with darker skin. Some lasers are color blind meaning they can be safely used in any skin type, without the risk of PIP – post inflammatory hyperpigmentation. Radiofrequency and PICOSure are such lasers. Also other lasers are safe in darker skin and should be used for hair removal or other treatments – ex Nd:YAG laser with a 1064nm wavelength.
The doctor may treat wrinkles around your eyes, mouth, or forehead individually or treat your entire face. For small areas, the doctor will numb the areas to be treated with a local anesthetic and may also sedate you, depending on the intensity of the treatment.
Superficial, easy to tolerate treatments can be done with local anesthesia (a cream applied for 20-30 min) and have less downtime than deeper treatments. You will need a series of such treatments, 3-6 depending on desired results, your age and your budget.
You may require general anesthesia if your whole face is being treated, and deeper treatments that are more painful are provided. There is a significant longer downtime and long term discomfort, but results are more easily visible once recovery is complete. There is also a higher risk of complications with such treatments.
Cost is an issue as laser skin rejuvenation can run from $1000-$5000.
At HERA Health Care we have a large array of laser technologies that can address many skin issues. We also offer SoME skin care as well as PRP in combination with our laser treatments. Please come in for a consultation – we are happy to help.
Are there less expensive and easy to use devices? YES.
Consider Microneedling
Microneedling uses a device to insert very fine short needles into the skin for rejuvenation-it actually creates microscopic punctures in the skin. According to a 2008 study, skin treated with four microneedling sessions spaced one month apart, produced up to a 400% increase in collagen and elastin six months after completing treatment. It is important to realize that microneedling is not a quick fix, as it involves the growth of new skin. It can take several months for a person to see the full results of the procedure.
Combine microneedling with PRP for more effective results!
For less dramatic results, or to continue maintaining the benefits from various rejuvenating procedures you might consider these easy-to-use HOME DEVICES!
Nu Skin Facial Spa is a product designed for at-home use by NuSkin, so it is perfect for someone who wants the effects of a facial without having to go anywhere. It is a device that uses microcurrents to stimulate the skin and keep it looking clean and youthful. It only takes ten minutes a day, with three possible five-minute add-ons to target specific needs. These include Body Shaping, Rejuvenating, and Dermatitic Effects.
AgeLOC LumiSpa is a facial care massaging device from Nu Skin that is dermatologist approved. This product focuses on maintaining a younger-looking facial appearance. The massage head counter-rotates, cleansing impurities and reducing pores. Women who have used this product have reported having baby soft and more youthful skin in just two weeks.
While it may be overwhelming to think of the overall impact looks can have on one's career and wellbeing, it is reassuring to know there are small steps women can take to put their best face forward. Even the simple act of devoting time to self-care is a step towards improving one's confidence.
Please come see us at Hera Healthcare to learn more about these treatments that can help you look good and feel good! Our office is located in Westlake Village, at 910 Hampshire Road Suite A, Thousand Oaks, CA 91361.
Share