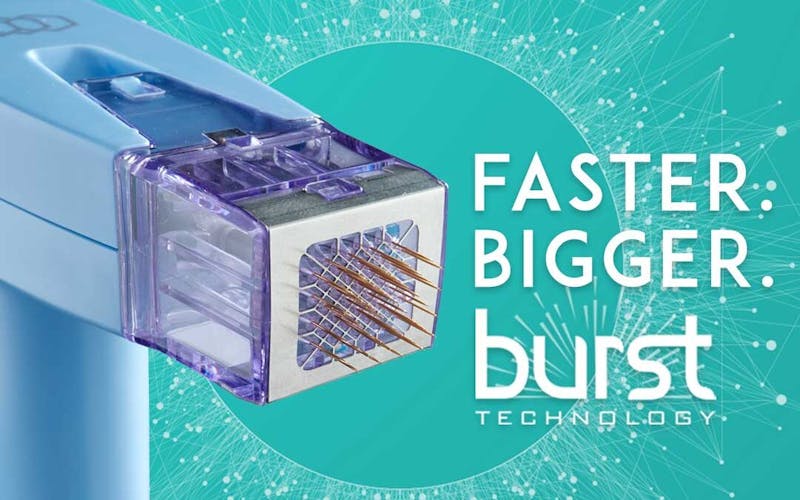 Morpheus8 is a handheld solution for full-body subdermal adipose treatment. Morphesu8 delivers treatment at the deepest level. Additionally, this handheld device comes with four different fractional tips to better target stubborn areas. Each of these tips delivers the Morphesu8 treatment with burst technology for top-tier results and minimal side effects.
The Morpheus8 was created to jumpstart the skin's and collagen production, which is lost gradually after 25 years of age. Treatment through Morphesu8 helps to both remodels existing collagen and increase new collagen production. With its minimally invasive delivery, treatment with Morphesu8 leaves almost every skin type with little to no inflammation.
Morephesu8 is the best radiofrequency and microneedling combination device on the market for the body, delivering unparalleled treatment to improve the appearance and health of skin. Morphesu8 is backed by clinical studies.
At a quick glance, Morpheus8 Body helps with:
full body subdermal fat tissue remodeling
stretch marks
cellulite
overall skin retexturing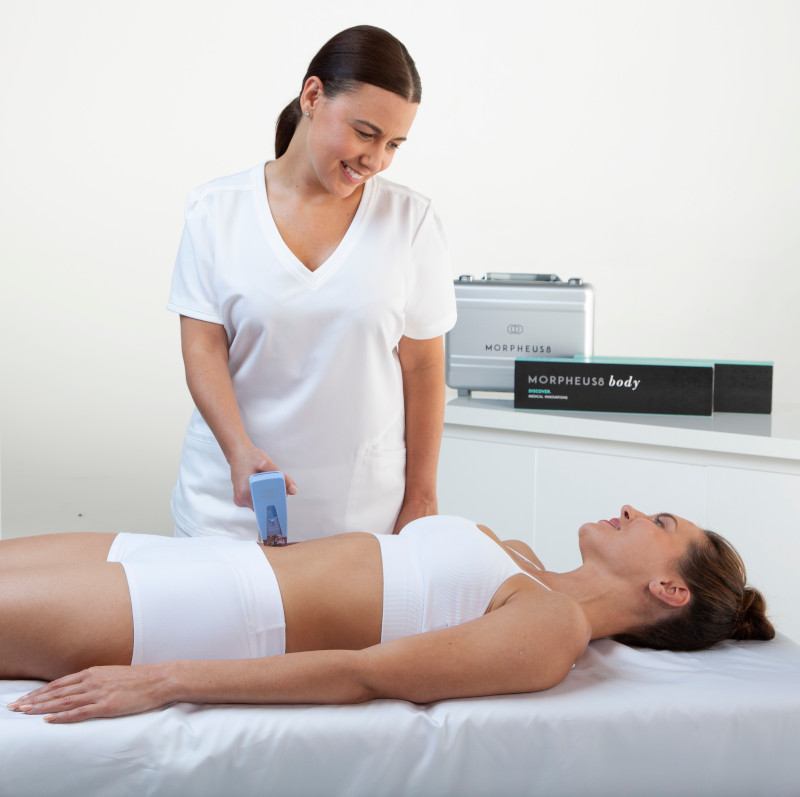 How does it work? It Combines Two Standalone Treatments: Radiofrequency and Microneedling for Superior Results
Radiofrequency, also known as RF, is a technology that applies heat to tissues which causes them to shrink and also to recruit new collagen and elastin which are the firming and stretching ability of dermal cells. RF treatment results in tighter, more youthful skin. RF can be applied topically alone to treat fine lines. At HERA Healthcare, we offer the Tempsure RF platform to gently apply RF to tissues topically. Tempsure can be used all over the face and body, even on the sensitive skin around the eyes! It is painless and feels like hot stone therapy on whatever area is being treated. It works well in a series of treatments at least three weeks apart and has recently been combined with microneedling, which causes it to reach deeper levels of the skin for deeper tightening and rejuvenating effects.
Microneedling is a technique that uses fine needles to puncture the surface of the skin for a more supple appearance. It works deeply to reduce wrinkles and scars especially. Microneedling works by injuring some skin cells so that inactive cells surrounding the injured cells wake up and begin to heal the micro injuries and skin. Microneedling alone is also offered at HERA Healthcare.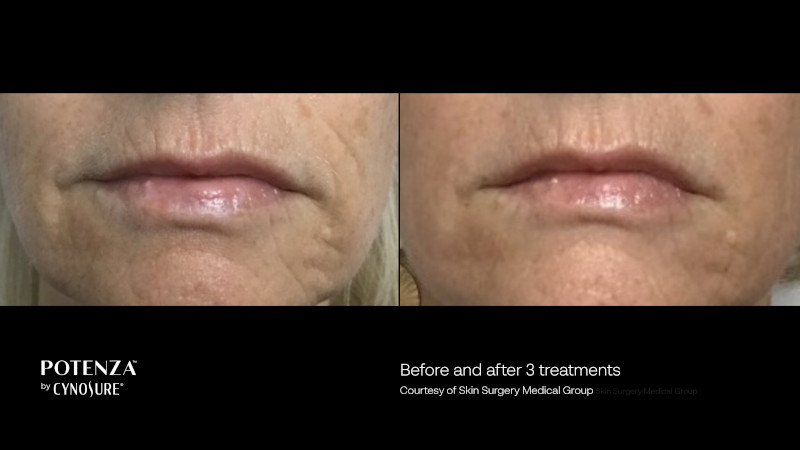 However, with a combined treatment such as the new Potenza or Morpheus, the effects are impressive. The Potenza treatment is best for pigmented skin that is sensitive to heat, and is great for the face because of its ability to adjust settings to varying depths, needle count, electrical grounding and energy output. Morpheus treatments with RF and microneedling are best for the body because it has the ability to melt fat with deeper penetration. Both treatments are offered at HERA Healthcare, so if you are interested in learning more or in having these procedures done, we are happy to help!
Share