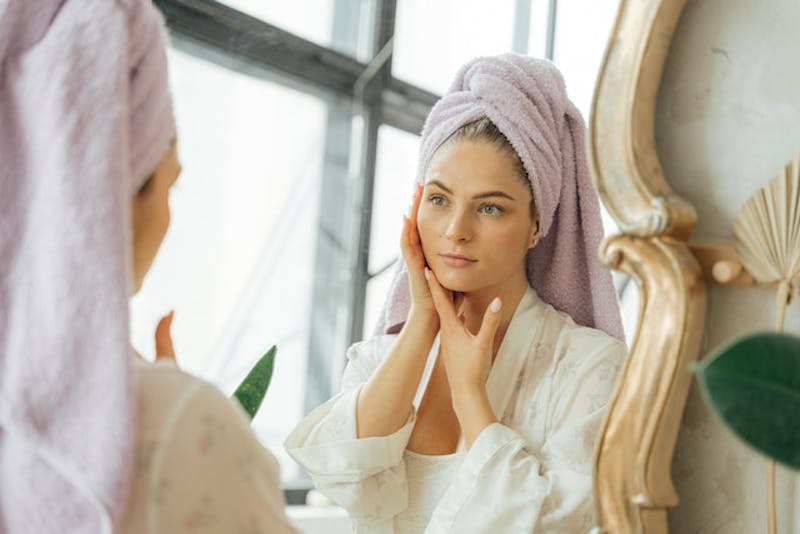 We know skincare can be overwhelming with all of the celebrity trends and airbrushed endorsements rampant in our world of social media. Here at Hera Healthcare, we take pride in offering the very best in service, technology, treatments and offerings; which is why after months of intensive research we have decided to now carry Alastin Skincare.
How is Alastin Skincare different from all of the other medical grade skincare lines?
While we've all heard of trending skincare ingredients such as Retinol, Niacinamide and Hyaluronic Acid, Alastin Skincare's clinically tested and patented technologies create a complete approach to skin rejuvenation that helps reverse all visible signs of aging.
Here are the patented technologies that set Alastin above the rest.
TRIHEX TECHNOLOGY – A blend of active peptides and key ingredients that supports the production of new healthy collagen and elastin, helping to protect and renew skin for a more youthful appearance.
OCTAPEPTIDE-45 – Helps the skin's ability to naturally increase its own high-molecular hyaluronic acid production deep within for long-term plumping, anti-aging, and hydration benefits.
CHROMAFADE TECHNOLOGY® – Formulated to help improve the appearance of post-injection skin.
LIPODRONE™ – Our patented LipoDRONE™ delivery system helps you achieve the appearance of even firmer, more toned skin on the body.
More reasons to love Alastin? Their products are award winning!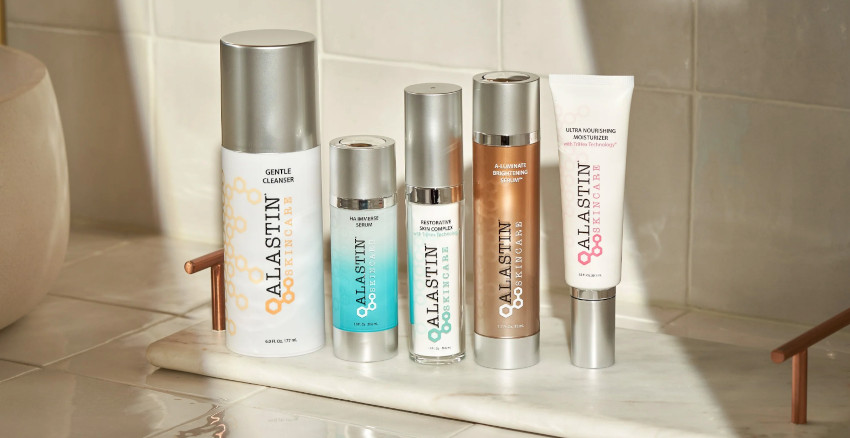 Restorative Eye Treatment – with TriHex Technology®
Winner of InStyle Magazine's "Best Brightening Eye Creams of 2023" award.
Winner of InStyle Best Beauty Buys 2019 & 2020 "Best Anti-Aging Eye Cream" award.
Winner of Women's Health "Best Eye Cream for Combination Skin 2021" & "Best Eye Cream for Sensitive Skin 2021" awards.
A-LUMINATE Brightening Serum
Winner of New Beauty's "Best Beauty Launches of 2022" award.
Daily Beauty Regimen – Anti-Aging Skincare Bundle
Winner of Elle Magazine's "Best Skincare Bundle for Anti-Aging" Award
SilkSHIELD All Mineral Sunscreen
Winner of Health Magazine's "Best Blue Light Sunscreen of 2023" award
Winner of InStyle's Best Beauty Buys 2022 for "Most Innovative Skincare".
Renewal Retinol .25
Winner of Cosmopolitan Magazines "Best Over-the-Counter Retinols" award
Winner of InStyle Best Beauty Buys "Best Wrinkle Treatment 2021" award.
HA (Hyaluronic Acid) IMMERSE Serum™
Winner of New Beauty "Best Hyaluronic Acid" award.
Winner of Oprah Daily's 2022 O-ward for "Best Hydrating Serum".
TransFORM Body Treatment
Winner of the SHAPE Skin 2020 "Next-Gen Body Treatment" award.
Winner of the New Beauty 2021 "Best Post-Procedure Body Treatment" award.
Just to name a few….
Alastin has products for every age, skin type and color. Call or text to schedule an appointment for a skincare consultation with a specialist so that we can help you to achieve your skin health goals.
Share