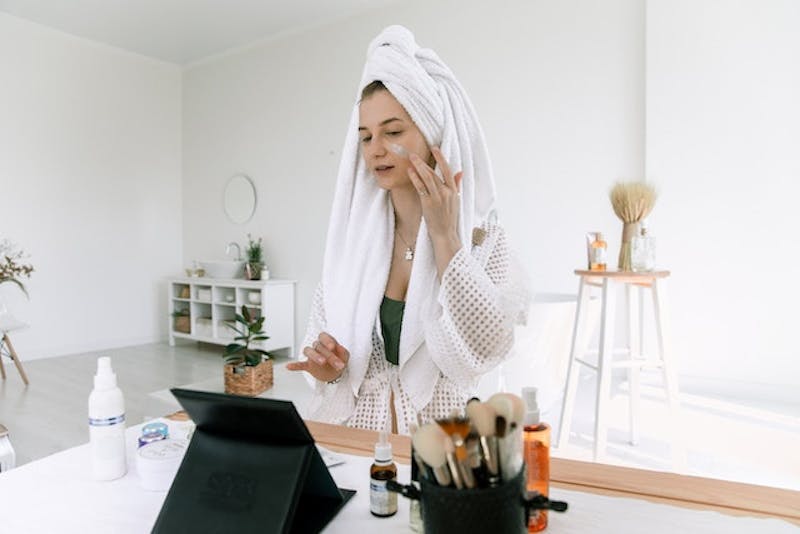 As we age, our skin changes in response to a lifetime of sun exposure, weight fluctuations, digesting of excessive sugar, and environmental toxins. The good news is that we can take steps to prevent or reverse some visible signs of aging. Topical retinoids, peptides, antioxidants, and vitamins can all help the appearance of aging skin. Exercising daily or weekly can also help remove dead skin cells and improve skin texture. Plus, maintaining a healthy lifestyle by eating a nutritious diet and staying hydrated will help to keep skin looking its best.
What Causes Wrinkles and Aging Skin?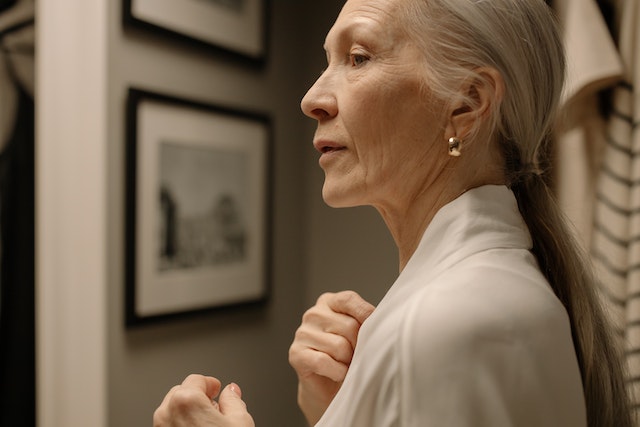 Besides the apparent reason, old age, the loss of collagen, and elastin are the leading causes of aging skin. The body naturally produces less of these two proteins as we age, which leads to sagging skin and a loss of elasticity. High amounts of sunlight to the skin will speed the aging process up because it destroys collagen and elastin, the proteins that keep skin firm and elastic. Damaged molecules also clog up inside the dermal layer which further prevents the growth and regeneration of new elastin.
Do you smoke? To avoid wrinkles, stop smoking now because cigarette smoke contains toxins that damage collagen and elastin. The act of smoking itself can cause wrinkles. Poor nutrition can also cause the loss of collagen and elastin. A diet that is high with sugars and processed foods can cause inflammation and lead to the breakdown of these proteins, too.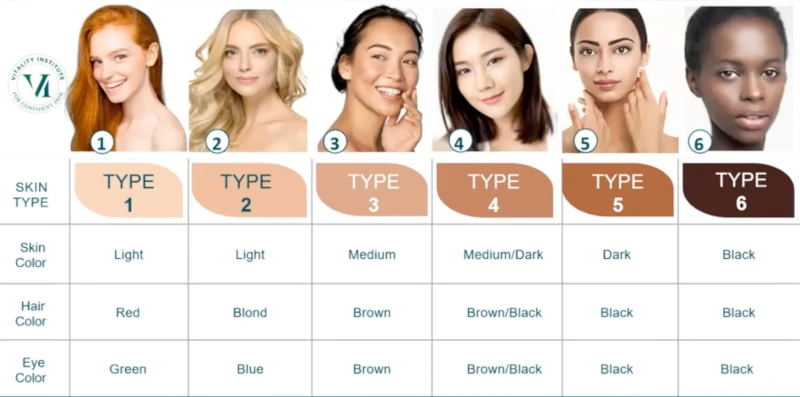 Treatments For Younger-Looking Skin
Some of the most common and effective treatments to treat aging skin include laser resurfacing, dermal fillers, and injection of growth factors.
Laser resurfacing is a treatment that helps to improve the appearance of wrinkles, fine lines, and other types of skin damage. The laser removes the outer layer of skin, which then replaces it with new, healthy skin. This produces skin that shows more smoothness and tightening.
Injections of growth factors are also a popular treatment for aging skin. Growth factors are proteins that help to stimulate the growth of new cells. When injected into the skin, they can help to improve the appearance of wrinkles and fine lines.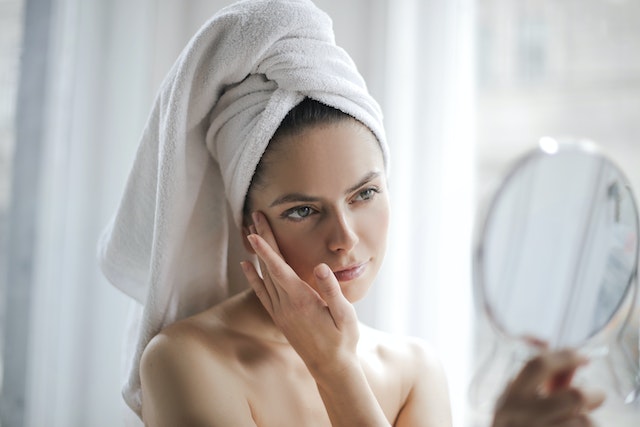 Another type of injection is a peptide injection. Health News said 'in cosmetics and dermatology, peptides are used as topical creams, lotions, and anti-aging peptide injections.' These peptide treatments provide a younger skin to emerge by aiding in the growth of elastin and collagen cells.
How Nutritional Habits Contribute To The Skin's Appearance
Yep, it would be best to eat healthy for your skin's sake, too. A healthy diet is essential for many aspects of overall health, including gut health which is a big part of skin health. Eating a nutrient-rich diet helps keep your skin radiant and youthful. Certain nutrients are excellent for healthy skin, and including them in your diet is a great way to help keep your skin looking its best for longer.
Vitamin C helps promote collagen production, which works to maintain skin elasticity. If you want loads of Vitamin C, ensure you eat foods such as avocados, citrus fruits, bell peppers, broccoli, and Brussels sprouts.
Omega- 3's are found in avocados and seafood such as tuna and salmon. Including these types of fish will help those who suffer from eczema and/or psoriasis to lessen their symptoms.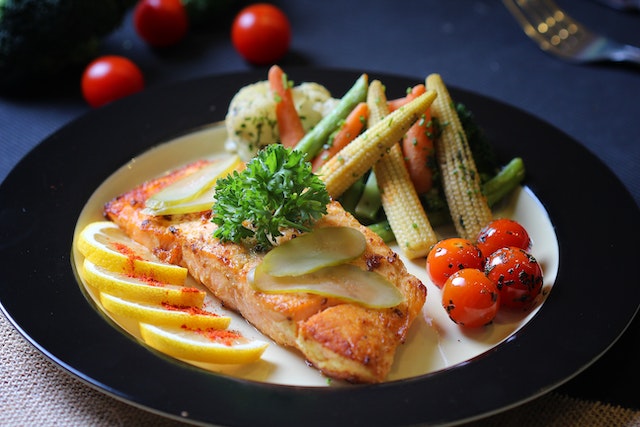 Remember these few lifestyle choices that can help keep skin looking young and healthy:
1. Try to avoid too much sun exposure, especially burns. Burns can cause the skin to age sooner than it naturally would. Use sunscreen to block excessive rays.
2. Smoking is also bad for the skin. The chemicals in cigarettes can damage the skin, making it more wrinkled and less elastic. Stop smoking, or do not start smoking for the skin to look its best.
3. Eating a healthy diet makes a noticeable glow to the skin. It will maintain hydration which reduces wrinkles.
4. Include fruits, vegetables, and bone broth to protect the skin from damage.
5. Don't forget to exercise!
Skin Rejuvenation Services and Treatments in Thousand Oaks
Those in the Westlake Village area or Thousand Oaks will be happy to know that we offer a large variety of treatments and products to help with anti-aging.
Whether you are looking for popular tox or hyaluronic acid filler treatments for fine lines and wrinkles, microneedling or chemical peels to treat redness and improve texture, we have something for you at HERA Healthcare.
Share