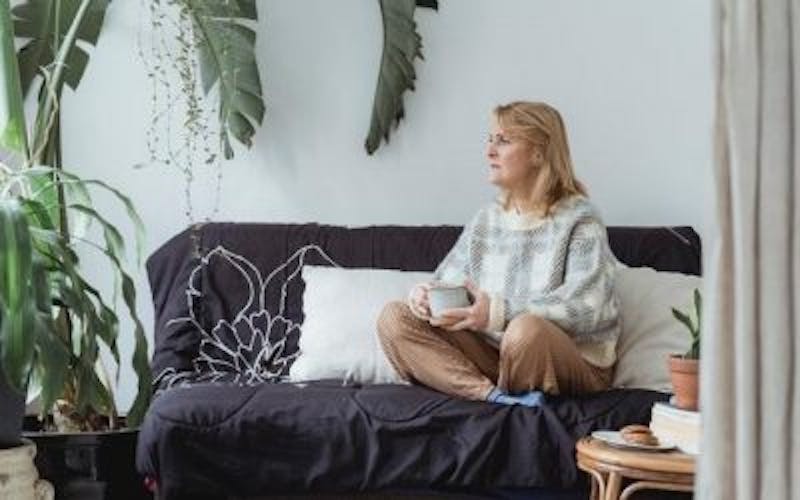 Your natural estrogen levels fall during peri-menopause. Menopause occurs when a woman's period stops completely for 1 year or more, and it is a normal part of the aging process. During this time, her hormones can go up and down and have different side effects that range from mild to very uncomfortable.
Hormone replacement therapy – HRT – refers to reintroducing back into the body essential female hormones that replace the sex hormones like Estrogen and Testosterone that your body stops producing during menopause. HRT can treat the typical symptoms, including hot flashes, insomnia and vaginal dryness, and sexual discomfort.
In addition, hormone therapy can also improve sexual desire, reduce the risk of bone loss and fractures in postmenopausal women, help improve or alleviate fatigue, resolved poor mood and irritability, help prevent further weight gain and support weight loss interventions to be more effective, prevent or improve hair loss that occurs with aging, help urinary issues like urgency and frequency, etc.
As with any medical procedure, or medical therapy there may be side effects and risks associated with hormone therapy. Variables can include the type of therapy, dose, and length of treatment. Your doctor will tailor your HRT to your specific needs and health level.
How Can I Benefit From Hormone Replacement Therapy?
The benefits of HRT may eclipse the risks if you're healthy and:
Suffer from moderate to severe hot flashes. Regular estrogen replacement therapy is the most effective solution for relieving hot flashes and night sweats
Notice other menopausal symptoms, including vaginal dryness and discomfort, itching, burning, or pain during intercourse – HRT can help bring back your sexual enjoyment.
Suffer from osteoporosis, which can make your bones weak and brittle. HRT can help prevent fractures, and bone loss
Experiencing early menopause or are deficient in estrogen. Women who have had their ovaries surgically removed before 45, or stop having periods before then, or lose the normal function of their ovaries before 40 may be exposed to less estrogen. Estrogen therapy can help reduce your risk of severe health conditions such as heart disease, stroke, osteoporosis, and dementia.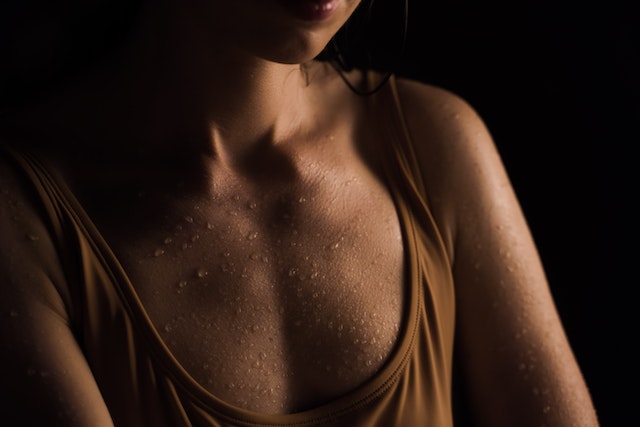 What Are the Side Effects of HRT?
HRT may display different side effects depending on your health and other factors. It is important to contact your doctor if you experience any of these symptoms:
Vaginal bleeding, unless expected and scheduled after cyclic Progesterone intake
Bloating
Nausea
Swollen or tender breasts
Headaches
Mood changes
Not Everyone Is a Candidate for Hormone Replacement Therapy
You may want to avoid HRT if you have or had any of the following conditions:
Breast, Uterine or Ovarian Cancer
Blood clots or embolism
Liver disease
Heart attack or stroke
Severe uterine fibroids, or history of heavy vaginal bleeding
Are or plan to become pregnant
Reach out to Mirela Cernaianu, MD – Dr. C – at HERA Healthcare for HRT
Your choice. Your way. We value the premise that it's the patient's choice, and we're here to support your need and your desire to try HRT. At HERA Healthcare, we aim to provide the cleanest, safest, and best individualized Hormone Treatment plan for each patient. Schedule an appointment with Dr. C so she can go over your health profile, specific concerns and provide the best solution for your challenges. Let's work together and see if you're a candidate for HRT! Call 805-379-9110 to schedule your HRT appointment in Thousand Oaks.
Share