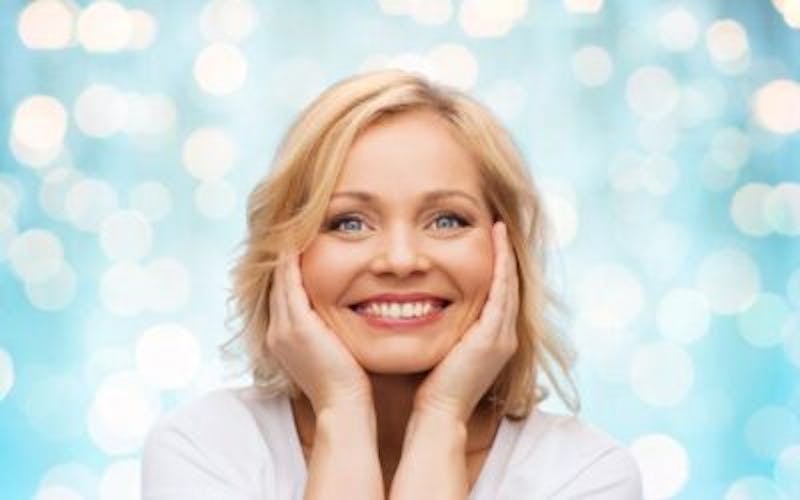 Skin is the largest organ of the human body. It is our barrier from pathogens, chemicals, and pollutants in the world and acts as a filter for our liver and kidneys. It is important to protect and wonderful to enjoy.
Do you remember having taut, smooth skin as a child? Waking up and looking great was normal? It was easy to maintain when we were younger. As we get older, sometimes it takes a little more effort to keep some of that youthful appearance. It is possible to restore to some degree though, and it does not have to be difficult if you know what to do.
Drink water and stay hydrated – Simply put, you should drink a lot of water. Drink a glass as soon as you wake up in the morning and stop often to drink a glass throughout the day. When a half gallon to a gallon of water is in your system depending on your size, toxins can begin to flush out resulting in healthier, youthful looking skin. Water can be consumed as a liquid as well as from other sources such as tea, food, juices and soup for the desired effect.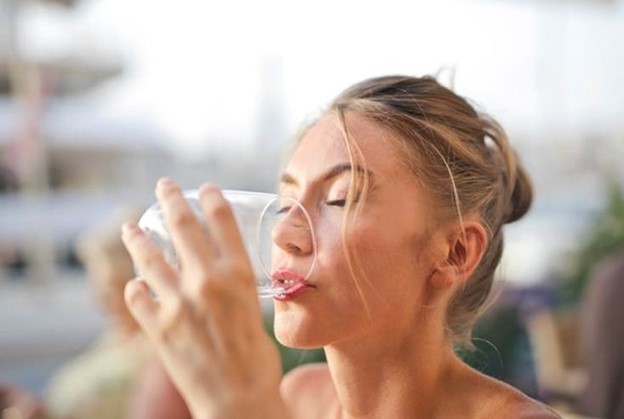 Use sun protection – The ultraviolet (UV) rays in sunlight are dangerous and will make your skin age faster than normal. Even mild sun exposure can cause wrinkles and skin cancer years later. Wearing a hat and using sunscreen of at least 30 SPF and protective clothing can help. Staying out of the sun in the late morning and early afternoon hours is also key protection.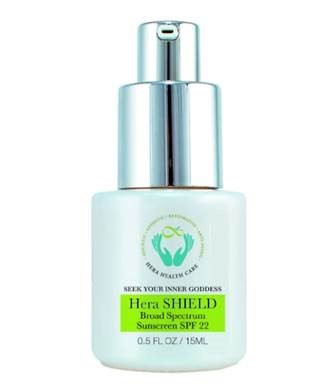 We love HERA Shield, an organic, physical sunscreen which provides a tinted alternative. It may be used as a paraben-free makeup primer to provide the perfect foundation to begin your daytime regimen. Safe and gentle enough to be used on all skin types, and it is formulated to be safe to use immediately after micro needling and laser procedures. To buy click here.
For day to day, we love OBAGI sunscreen – there is a wide range of OBAGI sunscreens that protect against UVA and UVB rays and defend against HEV and IR rays.
Obagi Sun Shield Matte Broad Spectrum SPF 50 sunscreen combines UVB and UVA protection in an elegant, matte finish that is non-comedogenic and dermatologist-tested. To purchase, call our office at 805-379-9110.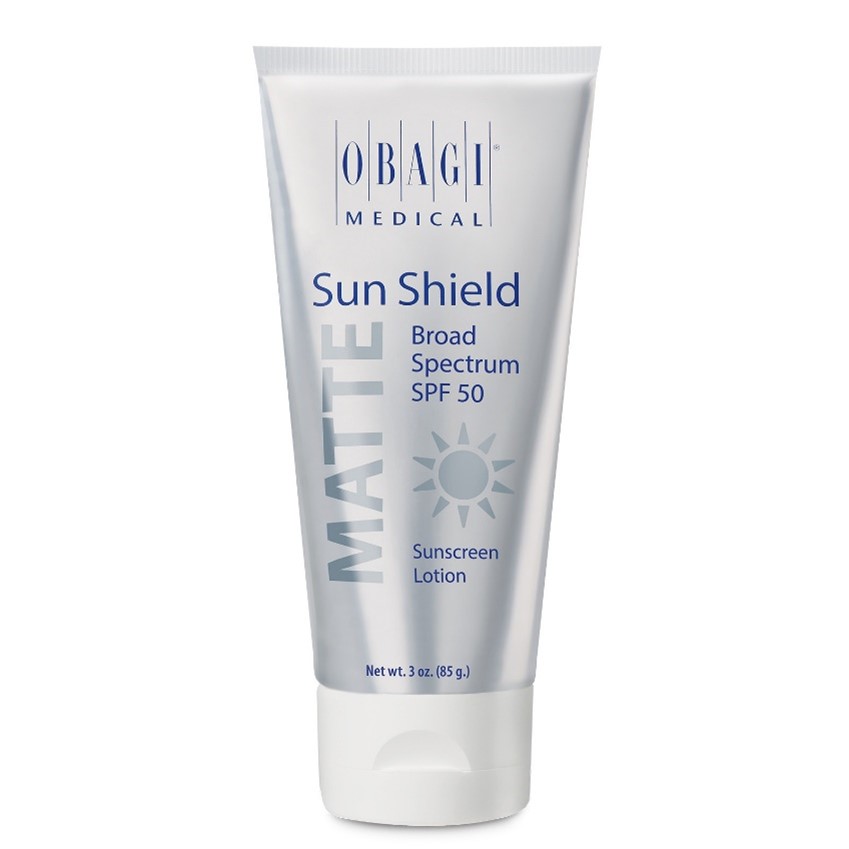 Key Benefits:
High SPF 50 protection includes physical and chemical sunscreen ingredients
Versatile, elegant sun protection lotion
Dries with a sheer matte finish
Non-comedogenic, allergy & dermatologist tested
Fragrance free for all skin types and made without parabens
For a tinted alternative use SuzanObagiMD 50SPF, a powerful mineral-based tinted sunscreen, providing strong UVA and UVB protection fortified with antioxidants to defend against HEV, VIS, IR, and offset free radicals, in a lightly tinted formula to easily blend into multiple skin tones and complexions.
Eat your fruits and vegetables – Vegetables like broccoli, celery, and avocado are high in water content and potassium. They are full of antioxidants that prevent sun damage and hydrate skin. Tart cherry juice enables deep and lasting sleep which also positively affects skin. Red tomatoes rich in lycopene and beta carotene act as a natural sunblock, protecting from sunspots and sun damage.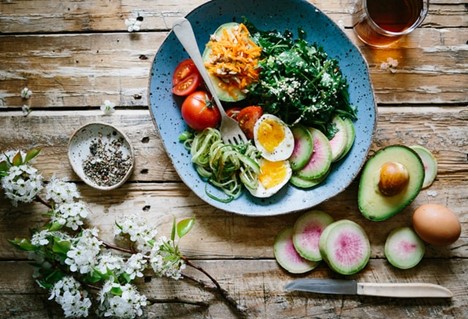 Collagen – Collagen peptides taken orally provide nutrients that reach the deeper layers of the skin and significantly improve skin hydration, elasticity, and density with no side effects. Taken daily, a sustained regeneration of the skin is the result.
Purchase Whole Body Collagen in powder form here or in a convenient pill form here.
Lastly if these 4 steps are not enough to slow down aging of your skin, and you find yourself in your 30-40s noticing fine lines and wrinkles, or saggy tired skin please consider investing in your skin health and choose a pre-juvenation laser procedure or micro-needling with or without PRP. More on PRP here.
After age 50, we call it rejuvenation and more aggressive laser therapy as well as more sessions will be required to produce significantly visible results. Our practice offers many technologies with minimal downtime that rejuvenate the skin of the face and neck, and more so we offer combination treatments that are more effective at achieving improvement. Depending on your skin type, consider PICOSURE and 1540, or RF TempSure with 1540 or IPL with 1540 (Three for ME) and, last but not least Potenza – a Microneedling RF platform.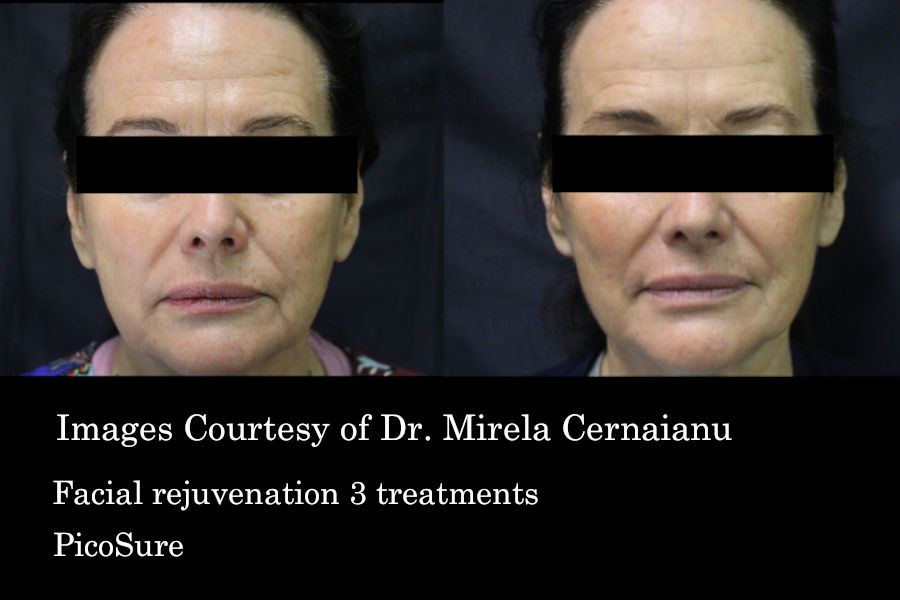 At HERA Health Care, we are excited to launch Fotona4D – a non-invasive laser face lift, offering youthful skin effects. With no fillers, toxins, surgery, needles, or anesthesia a tighter, glowing complexion results from the 45-minute treatments with little to no downtime. This is a synergistic laser approach of up to four depths of treatment.
Youthful skin is only an appointment away. Call today: 805-379-9110 or stop by our Westlake Village office to learn more. Our aesthetic consultations are only $75 and will be credited to the selected treatment package.
Share