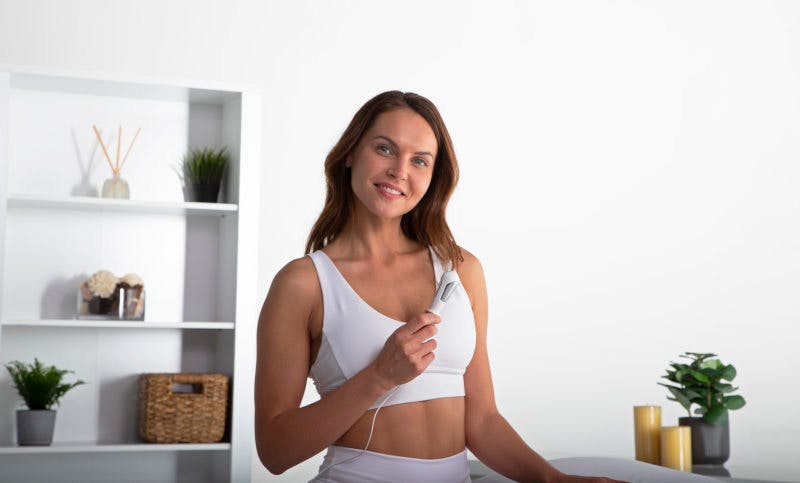 Electronic Muscle stimulation (EMS) is a medical term that's seeing a new boost and client base. More often than not, electronic muscle stimulation is used in physical therapy. It is a time-tested way to speed up recovery time and increase mobility post-surgery.
More recently, however, muscle simulation has made inroads with women's health. It's no longer just a treatment for injury, it's a way to improve overall health and visual aesthetic, as well as urinary incontieince and sexual health. The question then becomes, what's the best way to stimulate your muscles?
TONE and V-Tone from the Morpheus Platform
TONE is EMS for the abdomen, arms, leg muscles and butt! V-Tone is used to build the pelvic floor muscles more deeply and effectively than traditional pelvic floor exercises.
Tone works by emitting pulses for electrical muscle stimulation (EMS) to simulate involuntary muscle contractions. It is a hands-free, pain free, sweat free targeted treatment that works specific muscle groups to restore the strength to muscles.

Muscle Stimulation for Women's Health
Muscle stimulation sounds great, but is it really worth it? Will women see improvements in their health and well-being?
The short answer is yes. Muscle stimulation can help improve women's health in big ways, including in sexual health and incontinence.
While studies are light in terms of certain age groups, muscle stimulation has been independently proven to improve health in women of advanced age. Women who are experiencing post-menopausal symptoms – muscle atrophy and weakened nerve responses – can see great benefits by incorporating functional electrical stimulation.
But it's not just for older women. Muscle stimulation is a big trend for women of all ages – including celebrities. Women have found that muscle stimulation improves muscle recovery and strength, as well as kicks up the effectiveness of your workout routine.
Believe it or not, research backs up what these celebrities are claiming. Different studies have found that muscle stimulation may increase everything from muscle density and strength and balance to power output. So it's not just about looking good. Muscle stimulation can and does improve overall health and function, which is great news for women specifically.
The truth is muscle stimulation isn't just a passing fade, and it's not just for certain situations. Muscle stimulation is a way for women to improve how they look and feel. And while there are a number of devices to choose from, TONE and V-Tone are some of the best choices. It's one of the only devices clinically proven to deliver on its promises.
EMS Tone and V-Tone Available in Thousand Oaks at HERA Healthcare
We are so proud and excited to offer EMS treatments to passively improve muscular weakness and physique for our patients.
Please contact us to learn more or to book your appointment: 805-379-9110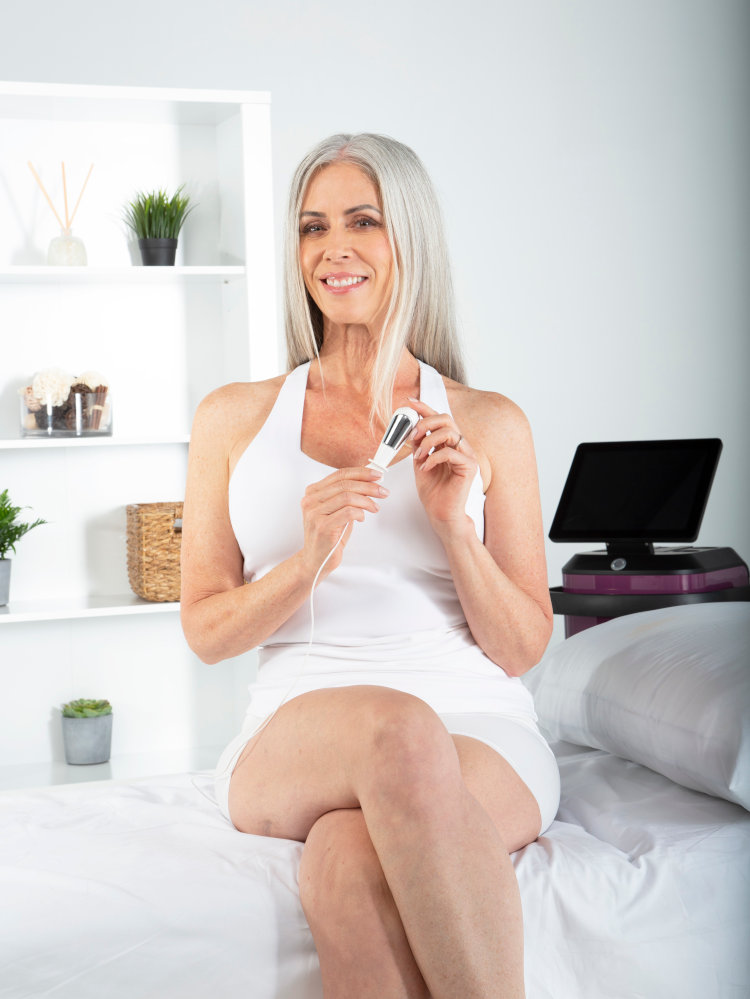 Share