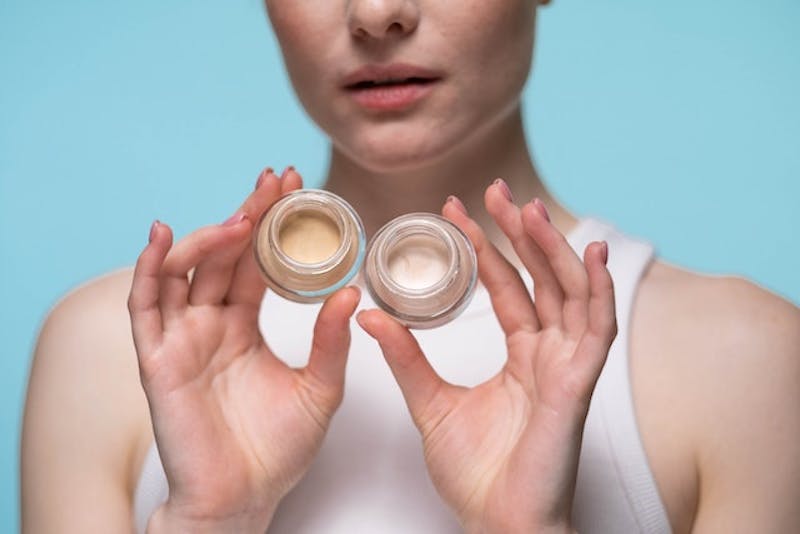 There are many skincare options available in todays' market, from over-the-counter products, to specialized medical grade skincare. Consumers spend, on average, over 1 billion dollars per year on personal care, beauty products, and anti-aging treatments. With the abundance of skincare options available, how do you decide which ones are right for you? What are the key differences between over-the-counter skincare and medical-grade options?
#1 Ingredients
The first difference is ingredients. Medical-grade or pharmaceutical-grade products are required to contain ingredients that are 99% pure. Skincare products purchased at drug stores or department stores are not held to the same standards and often contain fillers and other unknown additives.
Another consideration is that over the counter skincare products contain lower concentrations of active ingredients such as antioxidants, retinol, and glycolic acids. If there is an active ingredient in an over the counter product, there is not enough of the ingredient to be effective or initiate change in the skin.
Medical grade skincare products contain higher concentrations of active ingredients and are tested and approved by the FDA for medical use on humans.
#2 Formulation Process
The second significant difference between medical-grade skincare and over-the-counter products is their formulation processes. Manufacturers formulate over-the-counter products with mass markets in mind.
The products tend to be less concentrated than their medical-grade counterparts to accommodate a broader range of skin types and needs. This translates to over-the-counter products working well on some people, but being less effective and predictable on others.
On the other hand, pharmaceutical companies formulate medical grade skincare products based on individual skin conditions and needs.
#3 Higher Research Standards
Medical-grade skin care products are required to have clinical research studies to back up claims about their benefits while over-the-counter skin care products don't need clinical studies or research behind their claims.
Medical grade skin care products also have FDA oversight and consider only two types of categories: pharmaceutical grade and cosmetic.
#4 Medical Grade Can Only Be Prescribed by a Medical Professional
An important aspect of using medical-grade skin care products is that in order to access them, you must receive personalized expertise from a medical professional. In aesthetic practices and medical spas, there is typically extensive staff and provider training on the different medical-grade skincare lines offered so that they can recommend the best products for their patients.
#5 Formulated For All VS. Specific Needs
When buying skincare products over the counter, it is important to keep in mind that these products are formulated for the masses. Using skincare products that are not tailored to specific skin type and needs can be costly and ineffective. We want skincare products tailored to our specific skin type, right? So if you're not buying your products from a medical professional, you're self-diagnosing. With a medical-grade regimen tailored carefully to your individual skin, product combinations suitable for your condition can be prescribed to achieve your desired results.
Over-the-Counter Chemical Peels VS. Peels Performed By Medical Professional
Over-the-counter chemical peels and at-home laser devices are also much milder than professional treatments, making them less effective and less risky regarding potential side effects.
However, it also means that you won't get as much of an improvement in wrinkles, dark spots, and other skin concerns if you opt for over the counter solutions instead of professional treatments.
Medical providers in aesthetic practices are trained to use and neutralize chemical peels properly and can professionally administer lasers with energy settings that are patient specific. They are also able to educate patients regarding post-care and adjust the depth of peeling based on skin type and skin pigmentation. Inexperienced consumers purchasing over-the-counter peels and devices may not be able to recognize if a product is working appropriately in a home setting, have undesirable results and complications.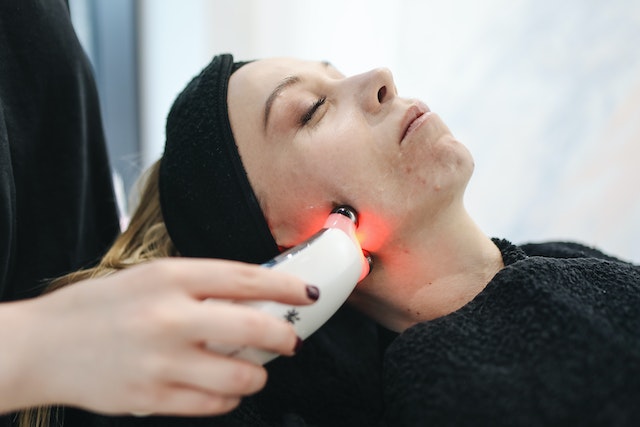 Ultimately, both types of products have pros and cons, but if you want optimal results, investing in medical-grade skincare and medical-grade peels could give you better, longer-lasting results.
Professional Skin Treatments in Thousand Oaks
At HERA Healthcare we believe in tailoring skin treatments based on the specific needs of the patient. We are proud to offer both professional medical-grade aesthetic treatments and skincare.
We combine mild treatments like peels with microneedling and laser technology for the best outcomes. Every person's skin is different, so we always provide an initial consultation to discuss goals and options for treatment. Schedule an aesthetic consultation with us today!
Share