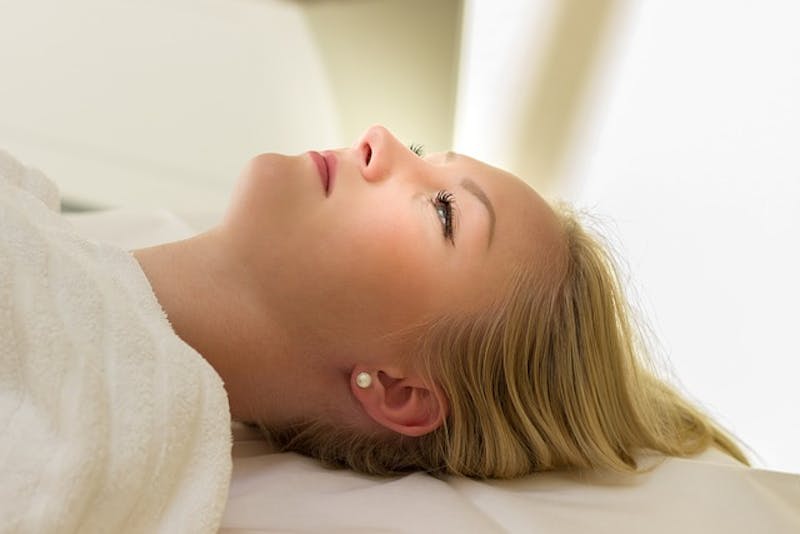 Having smoother, more radiant skin with fewer imperfections is a priority for many people in today's society. This goal is easier than ever to achieve with the many new advances in aesthetic technology.
Skin rejuvenation treatments resurface the skin's texture, clarity, and appearance. Patients can achieve excellent results in several ways, from energy-based therapies to chemical or mechanical peels.
Several factors can determine which treatment should be utilized for a specific patient. A consultation can help patients decide which procedure is best for them.
Energy-Based Peels or Laser Peel
Energy-based peels include laser or light therapy to achieve a non-invasive youthful appearance by removing aged skin tissue. There are different levels of energy-based treatments depending on the severity of a patient's skin condition and the availability of down time.
Fotona is a laser that can combine two types of energy to rejuvenate the skin and improve quality, texture, and the skin's appearance.
Skin resurfacing and rejuvenation treatments can be performed either in an ablative mode with an Er:YAG laser or a non-ablative mode with a Nd:YAG laser, depending on the particular goals of the patient and practitioner. Unlike traditional treatments such as dermabrasion and chemical peels, the unique characteristic of laser skin resurfacing is that it allows for more accurate and precise control over the treatment area and its depth.
Skin can be ablated with a light full Er:YAG beam, which can be done by itself, removing superficial imperfections.
The FOTONA peel can also be the last step in a comprehensive rejuvenating treatment that combines fractional therapy to ablate damaged skin with a fractional Er:YAG laser. The precise micro-ablated channels will be replaced with new and healthy tissue as new skin forms. A combined Nd-Yag treatment is passed along the surface of the skin and penetrates the tissue, causing deep FRAC3 heating and conditioning for an effective fractional treatment.
Using fractional light to rejuvenate the skin can produce an effect that is perfectly graded to your patient's expectations, and offers a degree of control and efficacy that allows for highly precise sculpting of the skin. Treatments can extend from light touch-ups to deep collagen remodeling, ideal for patients who want drastic rejuvenation effects, but are not inclined towards aggressive surgical or chemical alternatives. This treatment is suitable for all skin types and tones, with minimal patient downtime.
Chemical-Based Peels
The type of chemical peels we recommend for our clients depend on several factors including the extent of the damage we are addressing, ethnicity, particular skin type, and the amount of downtime you can afford after the procedure. Two popular peels offered at HERA Healthcare include VI Peels and TCA peels. Depending on the severity of a patient's condition, the provider may use chemical-based peels alone or in conjunction with a mechanical or energy based therapy.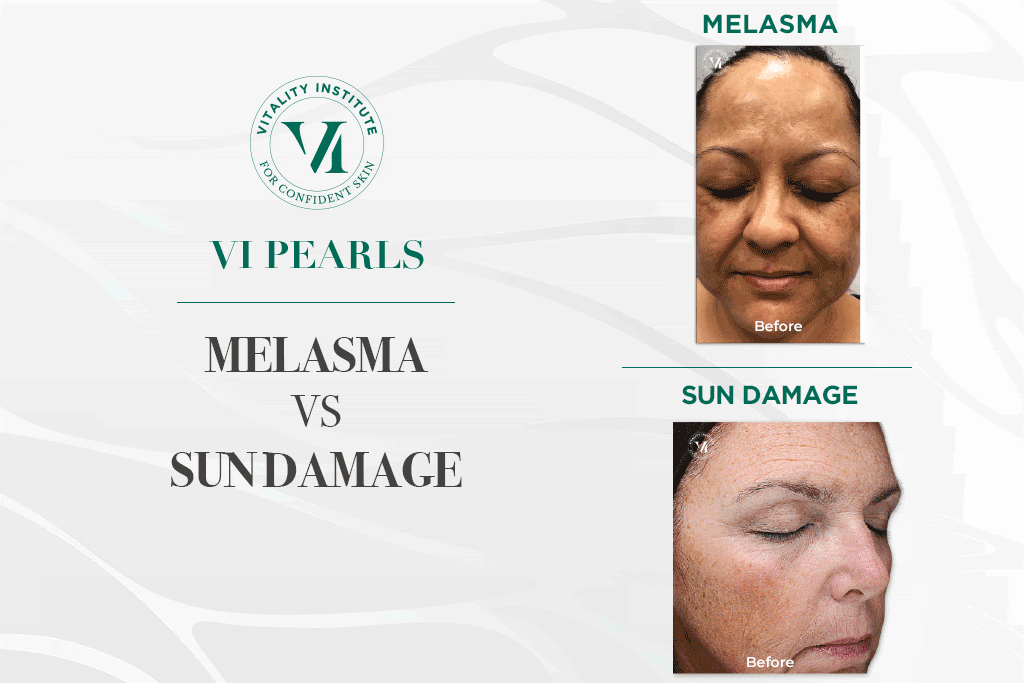 Superficial Peels
Superficial peels treat and exfoliate the epidermal level of the skin. These are great for refreshing skin and removing mild sun damage. These types of peels only injure the epidermal layer of the skin and require less downtime than deeper peels. Patients can expect to lightly peel for 2-3 days. They can be done using prescribed retinol based products at home or by an in-office procedure.
If you are interested in a superficial chemical peel, we will recommend the VI Peel, which is an in-office procedure. Vi peels can be repeated as often as every 4 weeks. VI peels are a proprietary blend of ingredients designed to build collagen, lighten uneven pigment, lessen fine line and scars. VI peels are made in different formulations to address different skin types such as older, younger, acne prone, etcetera. VI peels are safe for all skin types. Patients are sent home with a post-procedure kit that includes a cleanser, lotion, and sunscreen with instructions for use. Over the next 3 days after Vi Peel application, peeling begins, usually around the mouth because the skin around the mouth moves the most with speech and expressions. The majority of peeling takes place on days 3-5, and the peel is typically finished on day 7. Vi Peels work well in a series, but can be combined with other treatments such as Botox for an enhanced effect.
Medium Depth Peels
For patients with sun damage, scarring, folds, or significant wrinkles, we may recommend a 20% or 30% TCA peel. This type of peel penetrates to the Immediate Reticular Dermis (IRD) level to produce significant changes in the skin. TCA peels can be performed on skin types I-IV. These peels require topical numbing prior to us performing the peel, and postoperative antibiotics.
Patients who elect to have a medium depth TCA peel will need to prepare for 1 week of recovery. Treatment with Retinoic acid and Hydroquinone cream is required for 4 weeks before a TCA peel is performed.
TCA peels can be tailored for each patient by using a customized percentage of TCA solution based on skin type and desired results. The solution will be allowed to penetrate the skin for a specific period of time, depending on the condition being treated and the strength of the peel. You may experience a mild to moderate stinging sensation for up to a few minutes once the TCA is applied to the skin and you may be red and sensitive for the remainder of the day. Following your TCA peel, we will advise you on how to best protect your skin as the old skin peels away and new skin is revealed.
What can a TCA Peel be used to treat?
Mild wrinkles
Superficial acne scarring
Hyperpigmentation
Actinic keratosis (Acne)
Collagen Loss
Am I a candidate?
If you have sun damaged skin, visible signs of age, or uneven pigmentation, you may be a candidate for a TCA peel. During your consultation, we will review your skin concerns, skin type, and goals for treatment to determine if this is the right aesthetic treatment for you.
Deep Peels
Deep chemical peels, used only on the face, penetrate several layers of the skin. They are usually performed using a chemical called phenol and produce the most dramatic results of any type of peel. However, risks associated with deep chemical peels are higher than with superficial and medium depth peels. A deep peel may be recommended to treat deeper wrinkles, scars, and precancerous growths. The recovery from a deep chemical peel can last upwards of 3 weeks.
Mechanical-Based Peels
Dermatologists have used mechanical-based peels as a skin resurfacing method for centuries. The process uses an abrasive surface to physically remove portions of the epidermis and dermis to promote the growth of new skin with improved surface characteristics.
Mechanical-based peels include dermabrasion, microdermabrasion, and micro-needling and are primarily used to remove scars and improve collagen. Aesthetic practitioners' choice of use is dependent on the depth of the patient's scars. At Hera Healthcare we recommend Microneedling for mechanical resurfacing of the skin. For additional lightening of the skin, faster healing, or more moisture, we can apply tranexamic acid, PRP, or hyaluronic acid at the end of your treatment.
With the many advances in dermatology, practitioners now are able to address skin resurfacing with extensive modality options. Fortunately, people no longer have to live with unfortunate scarring and have many viable options to choose from.
Chemical, Laser and Mechanical Skin Rejuvenation at HERA Healthcare in Westlake Village/Thousand Oaks area of Ventura County
At HERA, we understand choices are important for our clients. Not every treatment will fit everyone. That is why we offer a variety of options including:
– VI peels
– Fotona Erbium YAG peel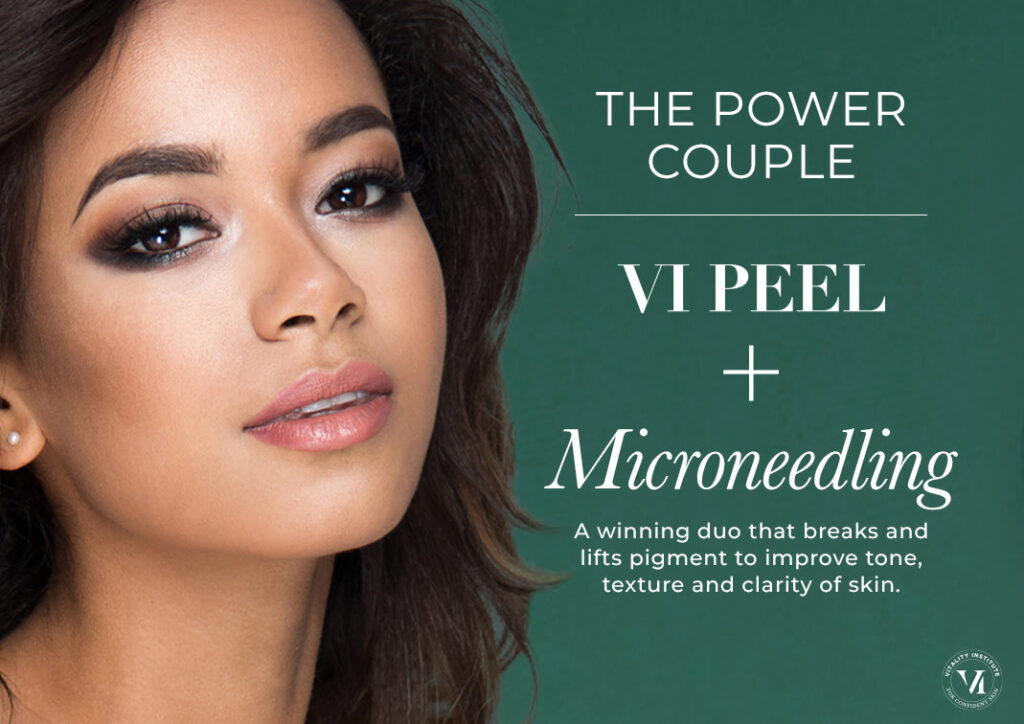 These rejuvenation treatments utilize different methods as we described in this article. Based on your problem areas and what you would like to achieve, we can help you find the best option for you, whether that is skin tightening, reducing wrinkles, smoothing skin, treating scars, or plumping lips and cheeks.
Share