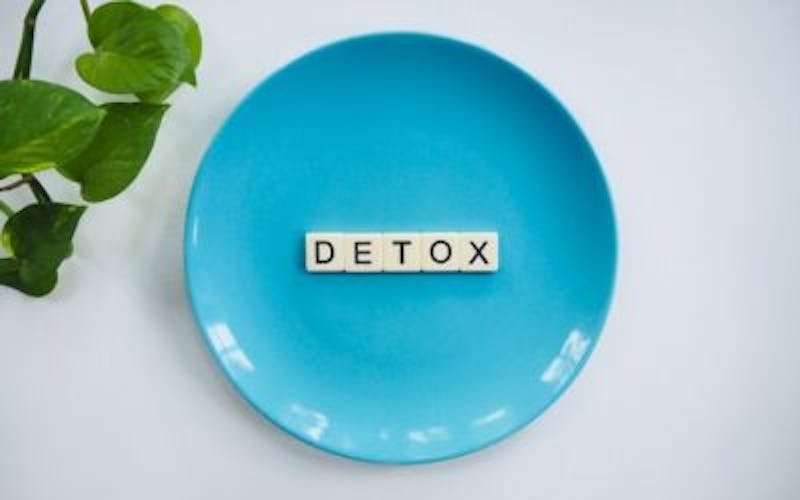 Detox. What does it mean? Although the answer could range from a metabolic withdrawal from drugs and alcohol to simply eating a healthier diet, according to the Merriam-Webster Dictionary the basic definition is, "to remove impurities from."
The foods we eat, the products we use, and the pollutants in the environment all contribute to the build up of toxins in our systems. This happens naturally through no fault of our own. Thankfully, our bodies have a natural ability to rid themselves of harmful substances, but when an excessive amount of toxins reside in our organs, long term effects can result in life threatening diseases. Because of this, there are times our bodies benefit from a detoxification process. Ultimately, detoxing can help prevent harmful accumulation of toxins which can lead to chronic disease and cancer.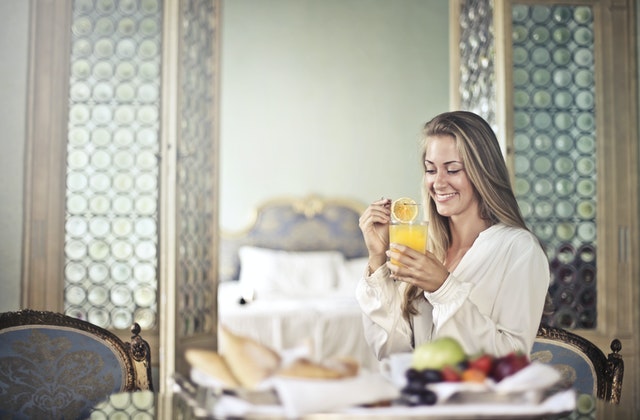 Although anyone may benefit from a responsible detox, the reasons women detox are unique. Including a higher likelihood than men to battle substance abuse, drug dependency, and addiction due to the presence of certain hormones in the female body, women are often victims of substance abuse due to domestic violence, the loss of a child, or the loss of a loved one. While these severe circumstances may require a woman's body to have a medically induced detox, these types of situations are mostly taken care of in hospital emergency rooms.
A type of detox administered personally may include simply refraining from eating certain foods known to deter well-being, or ingesting lemon juice to clear skin. These two examples support the body's natural ability to cleanse itself.
Why should you consider a DETOX program?
The biggest reason women want to detox is to lose weight. Other reasons for women to detox include eliminating toxins that cause problems such as digestive issues, autoimmune disease, inflammation, allergies, bloating, and chronic fatigue. But there are many other benefits you really should use a detox program for:
You will feel better, refreshed and energized and your general sensation of well-being is greatly improved
It will decrease inflammation
It will decrease or eliminate your cravings
It will improve your mood and improve your mental clarity and focus
It could improve overall appearance. You could look and feel younger and more vibrant.
It will improve digestion, and elimination
It could improve libido
It will reduce allergies, headaches, joint/muscle pain
It will Improve circulation, sleep, and hormone function.
It will enhance your overall health and increase your energy & athletic performance.
It might reduce your cholesterol and improve your glucose control
It will improve your metabolism by getting rid of the heavy burden of extra toxins and undigested foods stored in your gut and weighing you down.
Looking and feeling better is a top priority for many women and is one of the main reasons for self-imposed detoxes involving dieting, fasting, and nutrient restriction. Unfortunately, self-directed detoxes like these can be harmful. Their effects are short lived, and they are often unnecessary since detoxing is a process our bodies perform automatically. When it is necessary to detox, however, it is important to use a proven formula.
Detox diets or Programs could last from a simple 3 day fasting/juice cleanse to a complex 4 weeks/28 days program. There are many options available and all you have to do is use your search engine and pick one. Are some better than the others? There is no doubt that the abundance of options available on the internet can be overwhelming and a great variety of products available can make the task of picking one over the other a quite difficult and time-consuming endeavor.
How to choose a detox program?
Since the supplement industry is not regulated and online reviews might be hard to trust, maybe a good option is to trust the products available at your holistic practitioner – whether MD or DO or chiropractor or naturopath – such providers get routine regular feedback from their patients and choose such programs because of the science and evidence behind them. So, start with your trusted provider!
Whether you do it on your own or use a program, here are some simple tips for any detox:
Use an infrared sauna to increase elimination of toxins through sweating
Remember to exercise as it helps circulation and mobilization of toxins
Keep yourself hydrated as it helps rinsing the kidneys and promotes elimination of metabolism by-products, medications and toxins by being filtered through the kidneys
Don't forget to support your mental health as the brain needs its rest through healthy sleep, meditation and time for fun and relaxation
At HERA Health Care we like comprehensive programs that are simple and easy to follow.
Both Designs for Health and Orthomolecular Products both offer prepackaged 2 weeks programs with included booklets about diet and lifestyle recommendations to help you be successful.
VegeCleanse Plus comes in a 14-day or 21-day program including a specific combination of nutrients, antioxidants, fiber, fruit, vegetable extracts, and pure herbs designed to support detoxification and ensure proper protein digestion. When following a clean, healthy diet is a challenge these supplements can remove impurities from your systems and enhance your overall health.
Here's 4 simple reasons why I love the VegeCleanse Plus 14 Day detox kit and you will too!
1. Easy & convenient- individual shake packets, blender bottle, and easy-to-follow patient program and guidebook make this a no-brainer!
2. You can eat food!!!… Meal, snack and shopping suggestions are included in the handy little guidebook, so there's lots of flexibility and no guesswork. . Just benefits. You can even continue using these practical and healthy suggestions after detox to contribute towards your improved long-term health. No need to feel hungry or deprived. Although this is NOT a calorie restrictive program, happily, you may lose weight. .Once you're done with the detox program, you may find it even easier to shed unwanted pounds because your metabolism, among other things, could improve.
3. Pleasant-tasting shakes- You can add water or your favorite unsweetened non-dairy beverage. Or…If you like, for variety, you can also blend in herbs/spices (a little dash of cinnamon… Yum!), organic unsweetened almond/ sunflower seed butter, or your favorite fruits and veggies, from the "Clean 15" listed in your patient guidebook. It's fun, fast, and easy to improve your health!
4. Cost effective- 2 shakes per day and 1 healthy meal means you are saving money on groceries. Choose VegeCleanse Plus if you are a person on the go and prefer pre-packaged packets of protein powder and vitamins rather than using a container.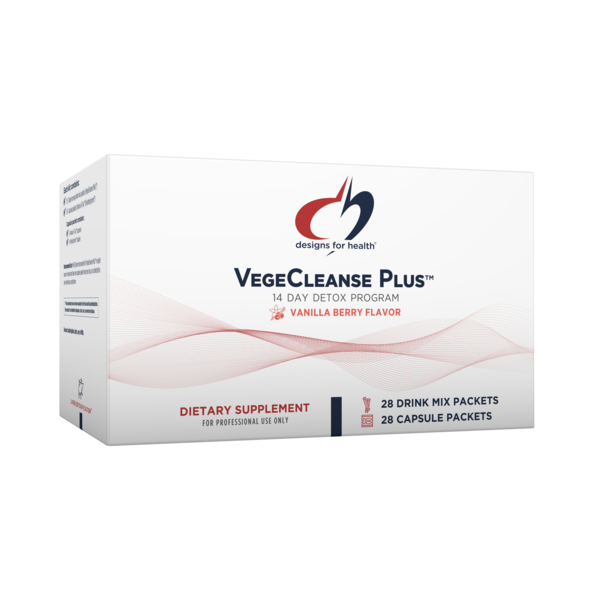 The Core Restore Kit is a strategic system designed to safely enhance and promote the primary pathways of detoxification in the liver. The Core Restore kit provides three active formulas – Core Support, Alpha Base, and PhytoCore – which function synergistically to support Phase I and Phase II pathways of liver detoxification to help neutralize environmental pollutants, hormone disruptors, unhealthy estrogen metabolites, xenoestrogens (synthetic compounds that imitate estrogen), and other harmful toxins. This powerful trio of specialized formulas provides essential micronutrients, phytonutrients, and a source of easily digested, low-allergen protein that purifies the liver and fuel optimal biotransformation. The Core Restore Kit is an easy-to-follow, 14-day program, complete with an in-depth Patient Handbook, designed to reduce the incoming burden of toxins and help restore optimal health.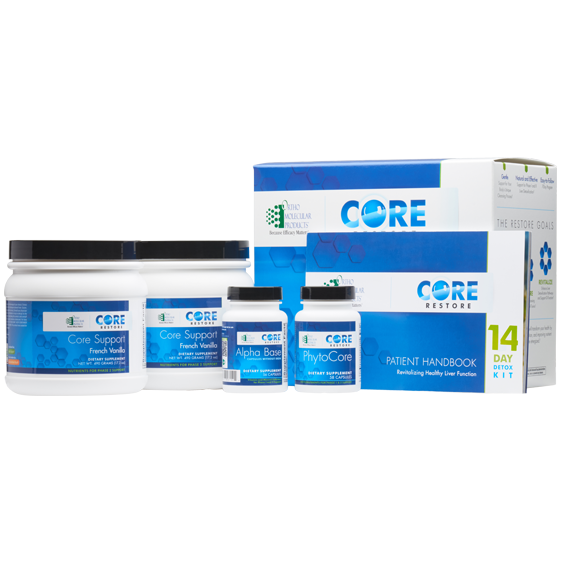 Choose CORE Restore if you prefer chocolate as your flavor of choice for the program. I have personally used Core Restore and liked the taste and how I felt, as well as the results. I have patients who love the VegeCleanse Plus and felt great and use it repeatedly every 4-6 months as it helps them achieve their health and weight goals! Once you purchase one of these programs from our office, you also get a "HERA General DETOX tips and Health Meals guidelines and recipes" in PDF format to support you during this period. To buy any of the 2 programs please visit our online store www.herahealthcare.com/shop.
Empower yourself with a Spring Detox that can revitalize your life. Why keep feeling sluggish like you're walking uphill with a heavy bag of junk? It's time to dump any excess that does not serve you with a healthy, comprehensive, and easy-to-do professionally-designed detox program. It'll be nice to come out of COVID hibernation and feel and look greater than ever!
Consult with your healthcare practitioner about your specific circumstances and any questions you may have before starting any detox program.
The statements in this blog have not been evaluated by the Food and Drug Administration. The featured products in this blog are not intended to diagnose, treat, cure or prevent any disease.
If you would like to learn more about detoxing the healthy easy way, or learn more about VegeCleanse Plus and Core Restore Programs, please contact Mirela Cernaianu – also known as Dr. C, at HERA Healthcare, located 910 Hampshire Rd, Suite A, in Westlake Village CA 91361. Our office phone number is 805-379-9110.
Share