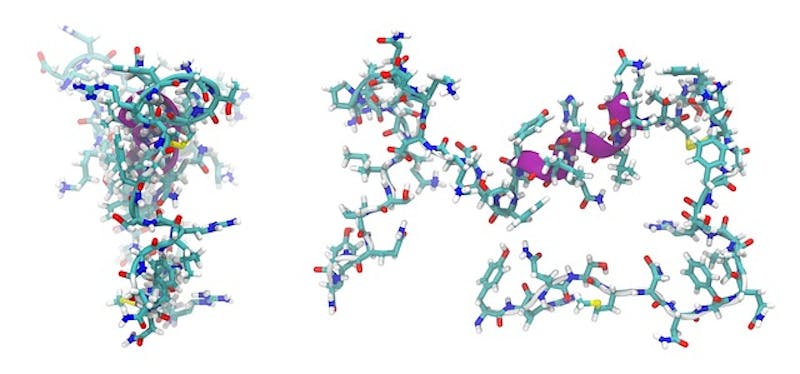 Amino acids are the building blocks of protein, and a peptide is a short chain of amino acids bonded together. When these chains become organized to consist of 50 or more amino acids, peptides become complete proteins.
Depending on how many amino acids make up the chain, there are different peptide categories. There are also two sources of peptides–plant and animal–used for various functions in the human body.
There are many uses for these amino acid chains that have been uncovered through scientific research. These studies have discovered the usefulness of peptides for cancer and other medical treatments, vaccines, and cosmetics. The manufacturing of dietary supplements containing peptides has flooded the market because of the many health benefits.
Peptides for Men
A peptide specifically for men has been developed through research to increase sexual desire and improve erectile dysfunction. Viagra and Cialis operate through the vascular system, while other synthetic peptides operate through the nervous system. As a result, different peptides may be safer for men with heart conditions.
Several studies of sperm motility have identified the importance of peptides in the semen. Researchers found that semen contains unique peptides and proteins that affect sperm motility and fertility. Pharmaceutical companies are developing specialized medications that use peptides to enhance sperm for fertilization or provide a contraceptive benefit.
Peptides for Women
Studies have recently found that a peptide called kisspeptin is involved in women's sexual behavior. It seems Kissppeptin controls women's attraction and sexual urges, and this discovery might open doors for developing new treatments for low sexual desires in some women.
Peptides for Men and Women
Both men and women may use peptides to build muscle. Growth Hormone-Releasing Peptides stimulate the pituitary gland to produce more human growth hormone (HGH). HGH is a natural hormone created by your body; it is released by the pituitary gland in the brain, and can increase exercise stamina, bone density, muscle mass and decrease body fat.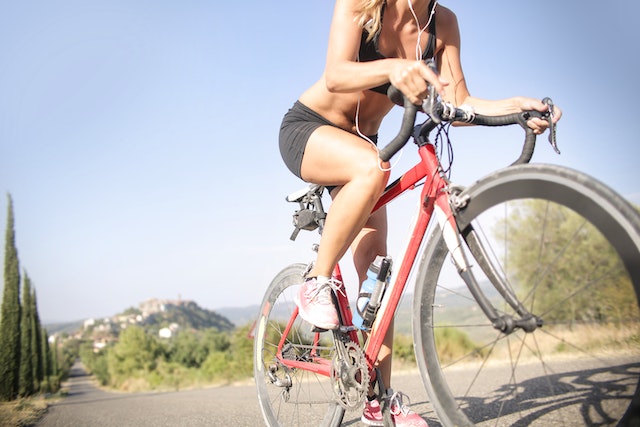 Growth Hormone-Releasing Peptides allow higher amounts of HGH to enter the body's system and is considered to be a safer way to enhance HGH release compared with supplementing with HGH directly.
As a result of peptide use, workouts for men and women become more productive and shorten recovery time. Since muscle helps increase the body's metabolism of fat, HGH-stimulating peptides may be helpful for patients to more successfully reach fitness goals.
Additionally, the same HGH-increasing benefits of peptides for building muscle may increase the ability to lose weight. Some peptides accelerate the breakdown of fat cells by increasing lean body mass, reducing insulin resistance, and reducing inflammation hormones (C-reactive proteins).
Many people are concerned over changes in skin appearance with age. The body produces fewer collagen peptide chains yearly, resulting in wrinkles and sagging skin. Topical peptide supplements support collagen production in the skin and may assist in restoring a person's bright, firm skin.
Food supplements that contain collagen peptides may also stimulate the skin pigment, melanin, which could protect the skin from sun damage.
Manufacturers can produce many bioactive peptides by enzymatic hydrolysis of foods like milk, meat, corn, wheat, eggs, and soybeans. Bioactive peptides may help to reduce inflammation, prevent blood clots, act as antioxidants, and lower high blood pressure.
Peptides can even help with hair loss. A potent natural copper peptide called biotinoyl tripeptide-1has been used to reduce inflammation in the body and helps some men and women overcome hair loss. Male pattern baldness is an inherited trait in men that affects more than 50% of men over fifty. Physicians have successfully prescribed these peptides for patients to regrow lost hair for men and women caused by autoimmune disorders like alopecia, and they can be used in combined treatments as well for better efficacy.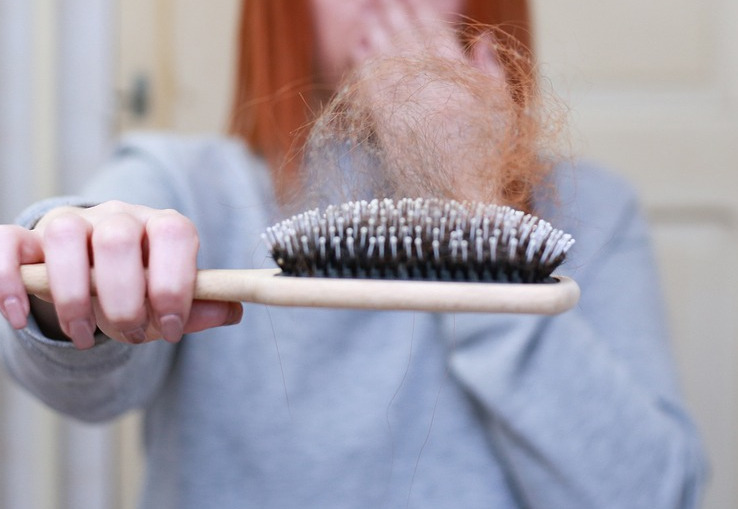 Understanding of how peptides work in the human body continues to evolve. Scientists investigate and uncover more benefits of peptides each year.
Not Sure Where to Start with Peptides? Come Visit HERA Healthcare!
Or easier yet, come meet us October 20th for our next informative discussion! In this Roundtable Series Anti-Aging Strategies, Part I we will discuss topics such changes in metabolism, immune system changes, the role of peptides, human growth hormones, and lifestyle – we'll go over supplements, superfoods, exercise, common challenges such as stress and sleep, medical interventions and aesthetic treatments. In Part II set for November 17th, we'll cover Loss of Hormones and your best options to combat the results of hormonal decline.
Share